Portugal's floating solar auction records world's lowest energy price
The recent floating solar auction in Portugal proved to be a major success with new records set for the lowest energy price ever, with the country awarding the lowest tariff in the world of -4.13 €/MWh.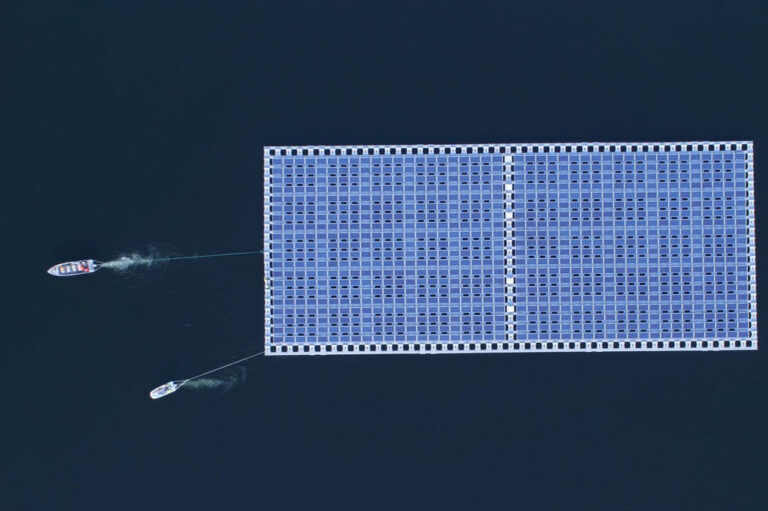 In the electronic auction early in April, 183MW were awarded, of which around 56% were awarded in the form of Contract for Differences (103MW) and the remainder under the National Electricity System Compensation Scheme (80MW).
In this auction, there were two lots with a fixed price. One lot with a price of €41.03/MWh and another, which will be the lowest tariff in the world, worth -4.13 €/MWh (equivalent to a 110% discount on the reference tariff initially set by the Portuguese government).
The bid was submitted by EDP Renewables, who also led in terms of awarded capacity – with the total of 70MW.
This tariff is about 137% lower than the lowest tariff obtained in the 2020 solar auction, considered to be the lowest in the world at the time, when it reached 11.14 €/MWh.
The remaining lots were allocated in the form of National Electricity System Compensation Scheme.
Once this phase of the auction is concluded, gains for electricity consumers are recorded in the order of €114 million over 15 years, which is equivalent to around €7.6 million euros per year. The value corresponds to a unit gain of around €620,000 for each MW awarded over 15 years.
This marks another step made by Portugal towards intensifying the use of national solar resources and consolidating the commitment to renewable energy sources, which is expected to result in lower energy bills, as well as reducing energy dependence on non-renewable sources.
---
Follow Offshore Energy – Marine Energy
---