Offshore watchdog clears drilling ops for Equinor and ConocoPhillips
The Petroleum Safety Authority (PSA), Norway's offshore safety regulator, has approved two offshore drilling projects – one for Equinor and one for ConocoPhillips.
Namely, the PSA said on Wednesday that it gave consent to ConocoPhillips for the drilling of an exploration well in block 6507/4 in the Norwegian Sea.
According to the safety body, ConocoPhillips will drill the prospect named Warka in production license 1009 using the Leiv Eiriksson drilling rig.
Data from the PSA indicates that the drilling operations would last for 87 days in a water depth of 400 metres.
As for the rig, the Leiv Eiriksson is a semi-submersible drilling rig of the SS Trosvik Bingo 9000 type, managed by Transocean following the acquisition of the rig's previous owner Ocean Rig.
On Thursday, the PSA gave Norwegian oil major Equinor a consent for exploration drilling in block 34/7 in the North Sea.
The well, designated 34/7-37, lies in a prospect named 7-Fjell in production licence 089.
Water depth at the well location is 142 metres and the drilling activities are set to last for 38 days using the Deepsea Atlantic drilling rig.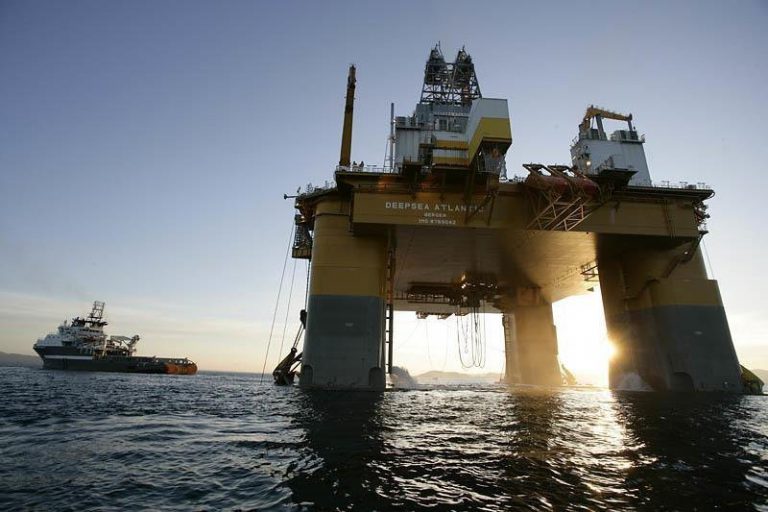 Last month, PSA already gave Equinor consent for one well on the 7-Fjell prospect. The consent was exploration drilling of pilot hole 34/7-U-26 with the same rig which will be used for the 34/7-37 well – the Deepsea Atlantic. It is worth noting that the drilling of the pilot hole will last four days.
As for the rig, the Deepsea Atlantic is a sixth generation deepwater and harsh environment semi-submersible rig capable of operating at water depths of up to 3,000 meters.
In related news, Offshore Energy reported on Thursday that Wellesley Petroleum received consent from the PSA for exploration drilling in the Norwegian Sea.
The well is located on a prospect called Schweinsteiger in production licence 829 and will be drilled using the Borgland Dolphin rig. Drilling operations are expected to last about 37 days.
To remind, Wellesley awarded a one well plus one optional well contract to Dolphin for drilling work on the Norwegian Continental Shelf in February 2020.