PSI delivers Matson's second dual-fuel containership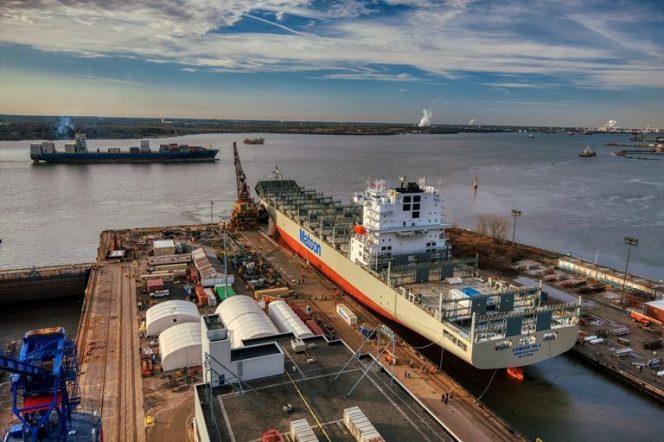 ---
Philly Shipyard (PSI), the unit of Philly Shipyard ASA, delivered the second dual-fuel Aloha Class containership, Kaimana Hila, to Matson Navigation Company.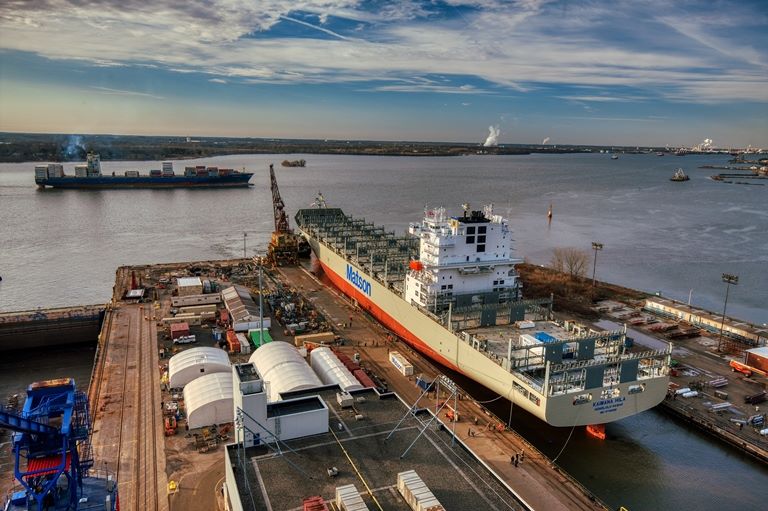 Kaimana Hila is the second of two 3,600 TEU Aloha Class containerships that were ordered by Matson. The first vessel, Daniel K. Inouye, was delivered by PSI in October 2018 and is currently in service for Matson.
"Today's delivery marks the successful conclusion of the construction of the two largest container vessels ever built in the United States," remarked Steinar Nerbovik, Philly Shipyard President and CEO.
Kaimana Hila is the 30th vessel built at Philly Shipyard in the company's 20-year history.
Measuring 850 feet long, it is built with dual fuel engines that can be adapted to use liquefied natural gas (LNG) and is designed to operate at speeds in excess of 23 knots.
Matson noted in its statement that Kaimana Hila will depart Philadelphia on April 5 on its transit voyage to the West Coast via the Panama Canal, with a scheduled arrival at Matson's Seattle Terminal on April 18.