PTEC submits planning application for onshore tidal energy substation
Perpetuus Tidal Energy Centre (PTEC) has filed new plans for the construction of onshore elements for the project to the Planning Committee of the Isle of Wight.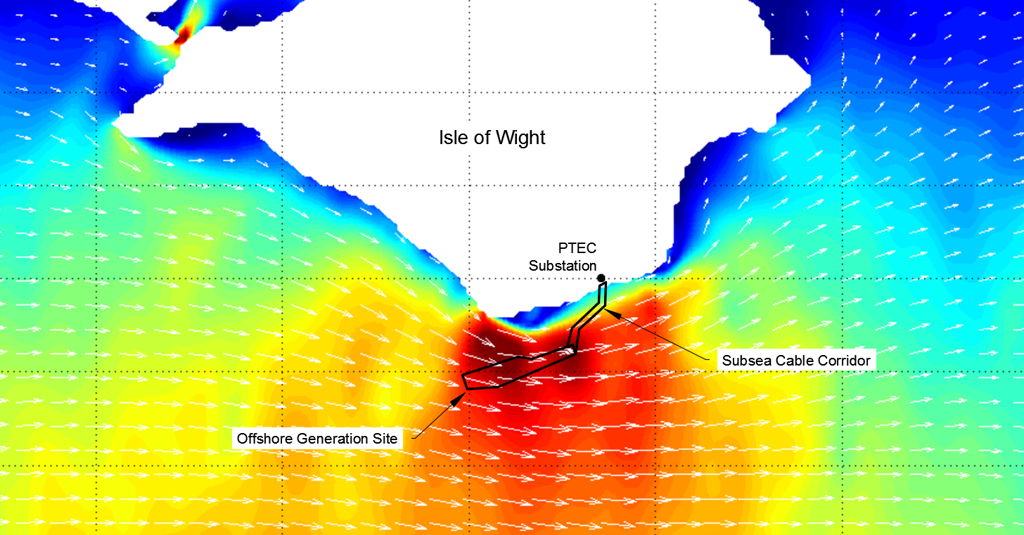 Full planning permission is sought for the onshore elements of the PTEC, after the previously granted permission expired due to delays the centre experienced over changes in government policy.
PTEC is seeking consent for the construction of a substation, control room (including outdoor transformer compound and welfare facilities), with parking and turning arrangements.
Also, the permit would cover the construction of a landfall for marine electricity export cables from sea including possible use of transition pits for the junction of marine and onshore cables.
If consent is granted, onshore construction work is anticipated to start in 2023, PTEC said, with an expected start of operations in 2025.
"We will design the substation with landscaping and noise in mind. Options such as turf roofing, local materials and sympathetic planting will be explored to reduce the visual impact of the onshore infrastructure", PTEC said earlier.
PTEC gained all offshore consents necessary to place tidal turbines in the sea off the south coast of the Isle of Wight, and Orbital Marine is the first company to sign up, with an initial target deployment of up to 15MW by the end of 2025.
As a 30MW tidal energy demonstration facility located 2.5 km offshore the Isle of Wight, PTEC has the potential expansion capacity up to 300MW.