QatarEnergy and Sinopec conclude 27-year LNG supply deal
Qatar's state-owned oil and gas company QatarEnergy has signed a partnership agreement with China Petrochemical Corporation (Sinopec) for the North Field South (NFS) expansion project.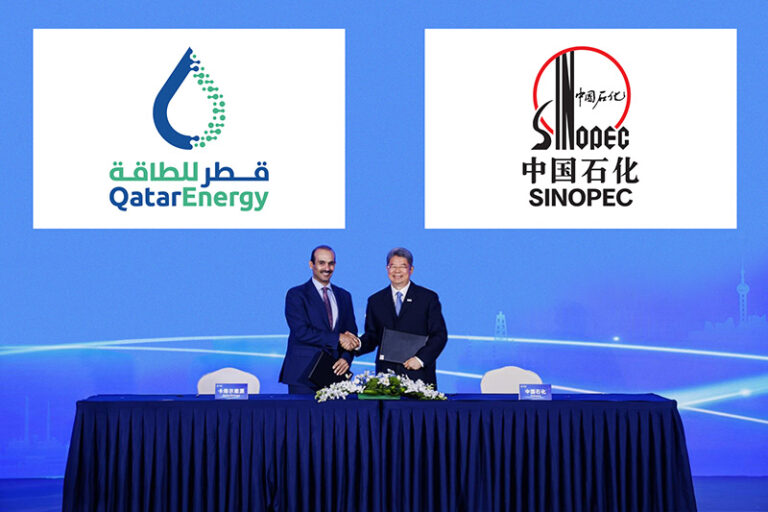 Furthermore, the two parties signed a long-term sales and purchase agreement (SPA) for the delivery of 3 million tons per annum (MTPA) of LNG from the NFS project to Sinopec's receiving terminals in China over a span of 27 years.
Pursuant to the terms of the partnership agreement, QatarEnergy said the company will transfer a 5% interest to Sinopec in a joint venture company that owns the equivalent of 6 MTPA of LNG production capacity in the NFS project.
The agreement is said not to affect the participating interests of any of the other shareholders.
QatarEnergy noted that the partnership agreement is the second of its kind with Sinopec, following a similar one, which marked Sinopec's entry as a shareholder in one of the North Field East (NFE) joint venture companies that own the NFE project.
In regard to the long-term LNG SPA, the deal follows another SPA signed in November 2022 for the supply of 4 MTPA of LNG over 27 years.
That agreement was the second LNG SPA between QatarEnergy and Sinopec, following the 10-year SPA signed in March 2021 for the supply of 2 MTPA to China.