QED Naval to set up shop in Wales
Scottish engineering company QED Naval has revealed plans to establish an operations base in Pembroke Dock in South West Wales, as a result of a fabrication and refit contract with Mainstay Marine Solutions.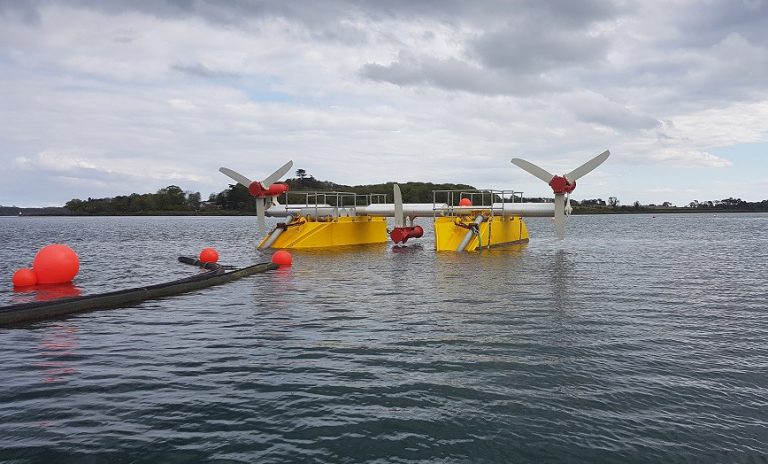 The initiative will further develop QED Naval's long-term strategy of establishing supply chain links and developing tidal farms in Wales.
Stewart Graves, managing director of Mainstay Marine, said: "Mainstay is thrilled to have been awarded this work with QED Naval. The SubHub crossbeam fabrication and refit works will be our fifth marine energy device project to date.
"It is becoming ever apparent that not only do we have the infrastructure, waterside facilities and marine engineering capabilities to support this innovative sector, it is also our in-depth understanding of these very complex marine environments which set us apart".
Wales is particularly innovative and supportive of renewables and tidal energy and has a great resource to help serve coastal communities and industry, according to QED Naval.
The company said it will continue developing its tidal energy systems for the generation of hydrogen as well as for generating utility-scale power.
In addition, the move opens up collaboration options with the Marine Energy Engineering Centre of Excellence (MEECE; and the Welsh – Offshore Renewable Energy Catapult). According to QED Naval, MEECE will be completing the assessment of Tocardo Turbines' new Subsea Power Control Units (SPCUs) enabling direct connection to the grid.
Jeremy Smith, managing director of QED Naval, said: "This is a great opportunity for QED to help showcase and develop tidal energy solutions and for Wales to extend its presence and lead in the sector".
To assist develop industry and wider engagement, QED Naval has joined Marine Energy Wales (MEW) to help further collaboration with its Marine Energy Test Centres (META) which will also test QED Naval's technology and power control units.
QED Naval is developing a Subhub platform – a submersible, gravity based, foundation platform that supports every need of tidal turbines through life, according to the company.
It has been designed to support the commissioning, testing, transportation, and installation of an array of wave and tidal turbines to the seabed.