Welsh national marine energy test centre secures marine license
Marine Energy Test Area (META), Wales' national marine test centre, has obtained the marine license for the second phase of the project from Natural Resources Wales (NRW).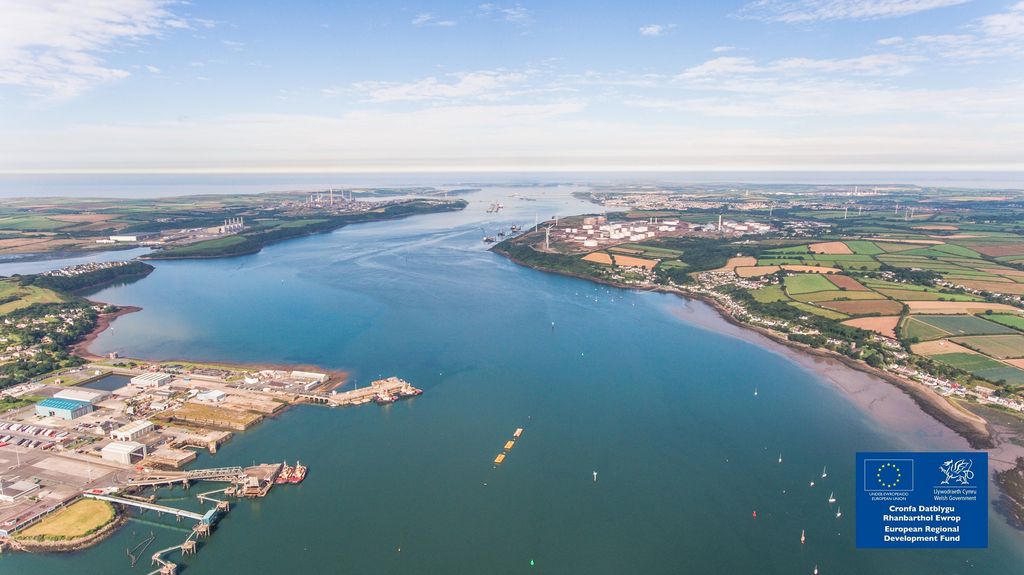 This marks a significant step forward for the project, enabling META to support wave and tidal stream testing, as well as testing of floating wind components , and acting as a key innovation hub for research into wider blue economy activity.
META Phase 2 offers sites for accessible, real- sea testing and provides a dedicated facility for research and innovation.
With eight pre-consented test sites located within or adjacent to the Milford Haven Waterway, Pembrokeshire, META aims to help developers deploy, de-risk and develop their marine energy technologies enabling lessons to be learnt quickly and cheaply and acting as a vital springboard for advancing devices to commercial operation.
The marine license issued by NRW's Marine Licensing team, is the first license awarded since NRW's Offshore Renewable Energy Programme (OREP) was established.
The £1.9 million project is being supported by the European Regional Development Fund through Welsh Government, alongside the Coastal Communities Fund.
Bethan Simes, META Project Manager, said: "This announcement comes as a culmination of 3 years of hard work and we are delighted to announce that we have secured our Marine License for META Phase 2. We now have eight pre-consented test sites covering a wide scope of test parameters and so can accommodate a range of devices and testing scenarios, and I cannot wait to start welcoming our first customers and getting kit into the water".
Lesley Griffiths, the Minister for Environment, Energy and Rural Affairs in Wales, said: "Welsh waters are a potentially rich source of energy, and the responsible use and deployment of marine renewable energy plays an important role in our efforts to respond to the impact of the ongoing climate emergency, while also contributing to our economic prosperity and boosting creating jobs.
"The marine licence approved for the second phase of the Marine Energy Test Area (META) is a significant step forward for the marine renewable energy sector in Wales.
"By supporting emerging technologies – including the wave and tidal stream sector and floating offshore wind – META will provide an incredible learning and research opportunity, and increase Wales' profile as a nation which supports sustainable marine renewable energy".
As well as offering sites for the testing of marine energy equipment, META will also support research, innovation and monitoring methodology projects, working closely with Welsh universities and the ORE Catapult led Marine Energy Engineering Centre of Excellence (MEECE).