Report: Gulf Drilling inks rig contracts with Shell and North Oil Co.
Qatari offshore drilling company Gulf Drilling International has reportedly won contracts for two jack-up rigs.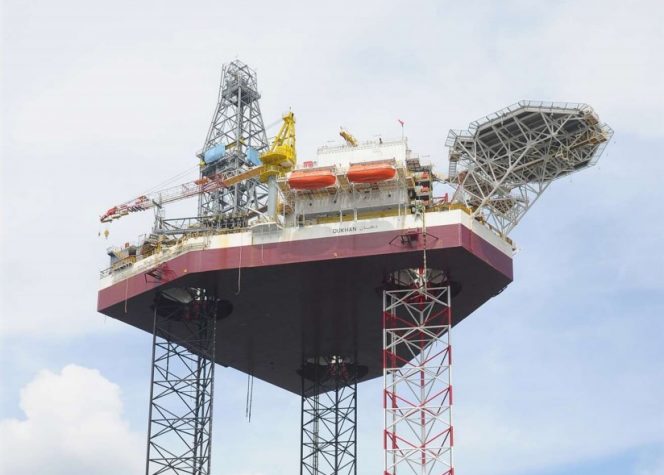 According to Bassoe Analytics, GDI has this week signed deals with Shell and North Oil Co. for the charter of Keppel-built Al-Khor and Dukhan jack-up rigs, for operations in Qatar.
While no information on the deals has been announced on GDI's website, Bassoe has shared that North Oil Co. has taken the Dukhan rig on a one-year contract with an option to extend.
The rig has been employed in Qatar since its delivery in 2014 when it was chartered by Qatar Petroleum.  According to GDI fleets status, the Dukhan deal with Qatar Petroleum expired or was set to expire on December 20, 2018.
Bassoe has initially estimated that the dayrate for the new contract with North Oil Company contract was around $55.000, with the contract expected to begin in April 2019. The rig broker eventually increased the dayrate estimate to around $68000.
North Oil Company (NOC), is a joint venture established in 2016 as a partnership between Total (30%) and Qatar Petroleum (70%), to operate the giant Al-Shaheen oil field.
As for the Al-Khor rig, data from Bassoe shows that Shell has decided to basically extend the contract for the 2006-built unit as the rig has been under operation with Shell in Qatar for years.
Bassoe has shared that the Al-Khor jack-up will begin the new extension, covering two wells, on February 1. The extension is expected to keep the rig busy with Shell until June 30, 2019. The Norwegian rig broker did not provide the estimated dayrate for the Al-Khor unit.
Offshore Energy Today has reached out to Gulf Drilling International, seeking confirmation and more details on the reported rig deals.
Offshore Energy Today Staff
Related news
List of related news articles