Repsol prolongs platform supply vessel's assignment
Norwegian vessel owner and operator Golden Energy Offshore Services (GEOS) has secured a contract extension for one of its platform supply vessels (PSVs) with Repsol Norge, a subsidiary of Spain's Repsol.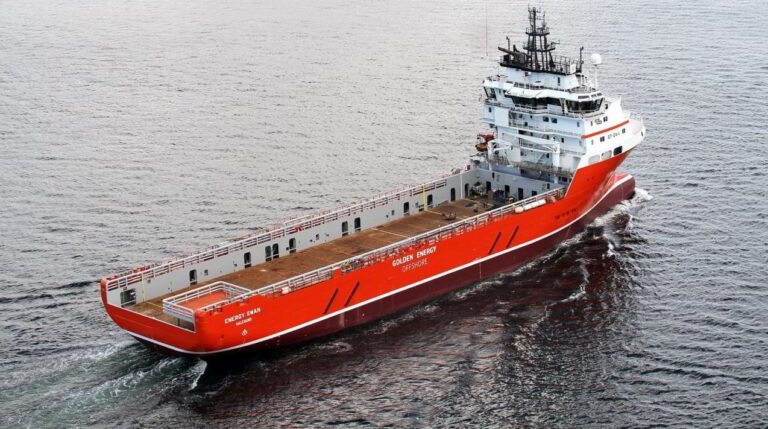 Golden Energy Offshore Services revealed a contract extension with Repsol Norge for the PSV Energy Swan on Friday, 31 March 2023. According to the Norwegian vessel owner, this deal is in direct continuation of the current charter contract from 2021, when the PSV was chartered for a firm period of one year plus one year of extension options.
Following the expiration of the firm period, GEOS agreed with Repsol Norge to extend the deal for an additional six months until 1 May 2023. In line with this, the two players have now agreed to extend the contract for additional two months until 1 July 2023.
The vessel owner explains that the charter rate reflects the market conditions. In addition, GEOS says that options will be available to charter the vessel as per the original charter until 1 November 2023.
The 2005-built Energy Swan is a large PSV/pipe carrier of an ST 216 design. It can accommodate 28 people. Previously, the vessel worked for Wintershall Norge, a Norwegian unit of Wintershall Dea.
Regarding Golden Energy Offshore Services' recent activities, it is worth noting that the Norwegian firm entered into a Memorandum of Agreement (MoA) for the sale of the PSV Energy Scout in 2022.
In addition, the vessel owner got a bring-to-work (B2W) contract and a medium-term contract in direct continuation for its multi-purpose support vessel (MPSV) Energy Duchess earlier this month.