Repsol shuts in Yme field only weeks after start-up
Spanish oil and gas company Repsol has been forced to halt production from its Yme field off Norway, less than a month after the oil production started.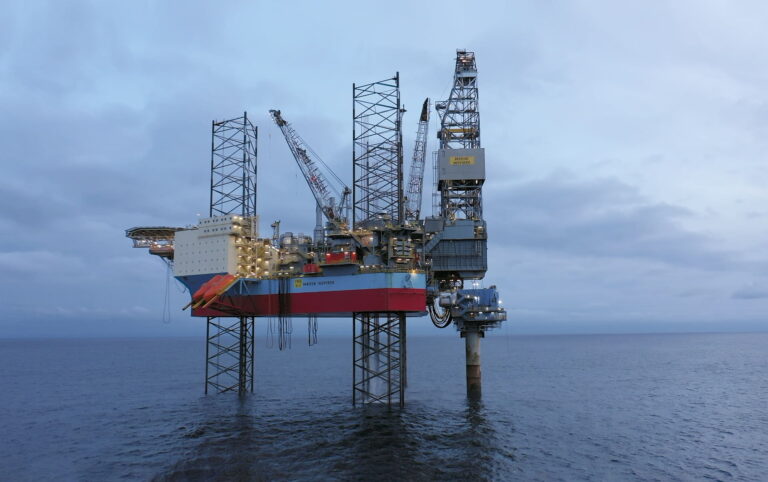 A spokesperson for Repsol confirmed to Offshore Energy that the field had been shut down last week in order to "assess the high oil in water readings." So far, it is not known whether the readings are the measurement's fault or if levels are indeed too high.
The spokesperson also added that the field would remain shut in until the problem had been rectified.
The Repsol-operated Yme field is located in the Egersund Basin, approximately 130 km from the Norwegian coastline. The field was first brought on stream by Equinor, then Statoil, back in 1996 only to be shut down in 2001 due to the low oil price environment, rendering it unprofitable at the time.
Talisman later tried to redevelop the field but was forced to abandon its plans after finding structural integrity issues on the project platform, prompting the company to remove it from the field. Allseas' giant Pioneering Spirit vessel was used to remove the platform in August 2016.
Repsol took over the project in 2015 after buying Talisman and the Spanish company now holds 55 per cent interest in the field. In December 2017, Repsol submitted a revised PDO for the field, which was approved in March 2018. Following years of delays, the Yme field started producing again in late October 2021.
The expected recoverable reserves in Yme are estimated at approximately 10 million standard cubic meters of oil (approx. 63 million barrels of oil equivalent). At plateau, the field will produce around 56,000 bbl/d per day.
Other partners in the field include Lotos Exploration and Production Norge with 20 per cent working interest, OKEA with 15 per cent, and KUFPEC Norway with 10 per cent interest.