RockRose Energy in Arran field swoop. FDP in September
London-listed oil company RockRose Energy is set to buy Dana Petroleum's interests in offshore blocks in the UK North Sea, containing the Arran field.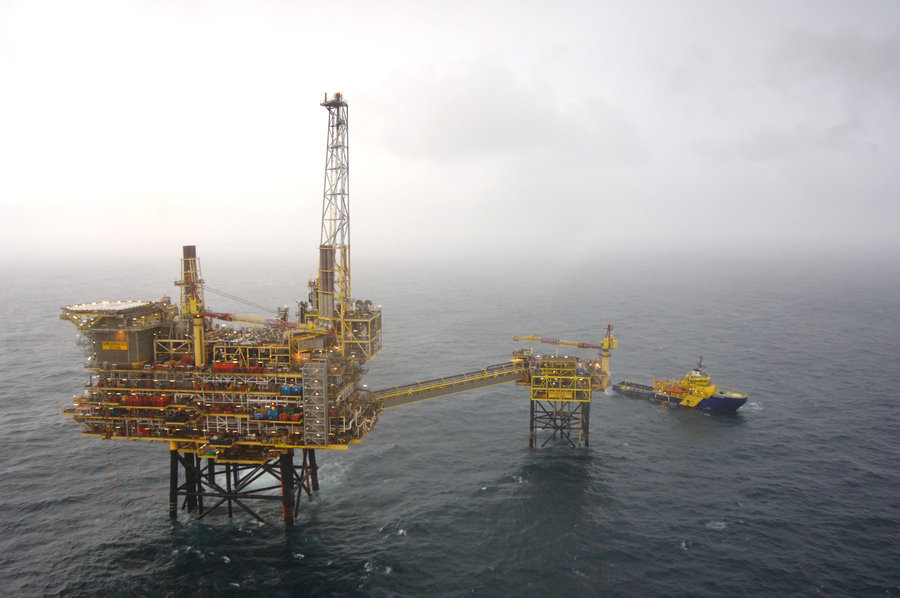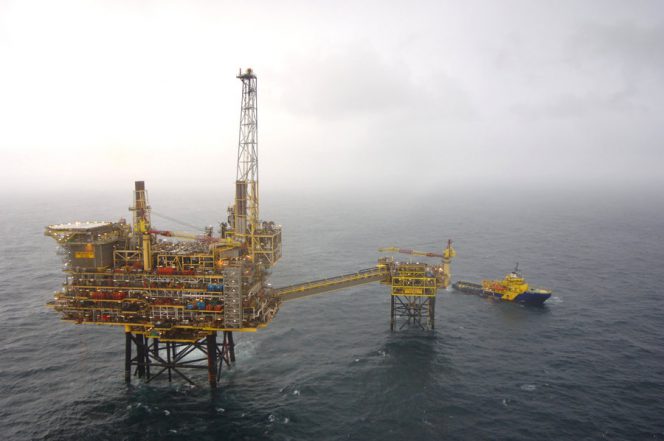 Under the sale and purchase agreement signed, RockRose will acquire a 20.43% interest in blocks, 23/11a, 23/16b and 23/16c, from the Arran field opertor Dana Petroleum for a nominal consideration.
Arran is a gas condensate field located in the central North Sea approximately 240 km east of Aberdeen and approximately 3 km from the United Kingdom (UK)/Norway median line
RockRose said on Thursday will fund its share of the planned development of the Arran field through the Group's existing cashflow.
The acquisition adds a further 5.7 mmboe 2P Reserves to RockRose and 3,500 boepd of initial production to the Group post development. RockRose will be partnered in the field by Shell UK, Zennor North Sea Ltd and Dyas UK. The acquisition does not involve Operatorship of the development. RockRose did not say who would take over the operatorship.
Shearwater tie-back
RockRose said the field was anticipated to be developed as a subsea tie-back to the Shell-operated Shearwater platform, with the Field Development Plan (FDP) set to be filed with the OGA by end of September 2018.
The Arran Development comprises the development of the Arran North and Arran South fields UKCS Blocks 23/11 and 23/16 in the central North Sea. According to an Environmental Impact Assessment filed earlier this year, Arran is to be developed via two drill centers, North and South, with two wells at each drill center location.
Both drill centers will be tied back to the Shell-operated Shearwater host platform in Block 22/30 via the existing Scoter riser. A new 60 km pipeline and umbilical will be installed between Arran and Shearwater. First gas is expected in the fourth quarter of 2020.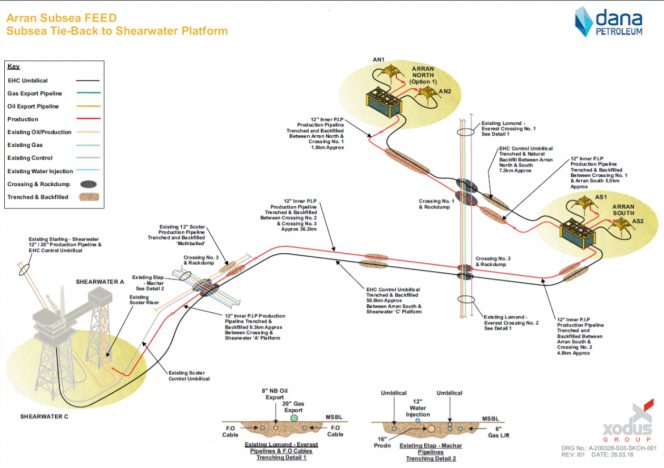 RockRose said the completion of the Arran transaction was subject to OGA and other usual partner consents, however, the RockRose said it was not aware of any reasons for those consents to be withheld.
Andrew Austin, Executive Chairman of RockRose said: "This is an exciting addition to RockRose's portfolio providing a near-term development opportunity which adds significantly to the Group's reserves and future production. This once again demonstrates the Group's ability to quickly access, progress and execute transactions providing an invaluable first mover advantage when seeking highly value accretive transactions."
Offshore Energy Today Staff