Rohde Nielsen introduces environmentally friendly TSHDs
Rohde Nielsen A/S is introducing new dredgers Ask R and Embla R into the dredging market.
According to the Copenhagen based company, these are probably the most innovative and environmentally friendly split trailing suction hopper dredgers (TSHDs) ever built.
The 2700 m3 hybrid dredgers are diesel electric and equipped with powerful battery packages of 600 kW and an advanced Siemens BlueDrive PlusC energy dispersion system which enables superior energy efficiency.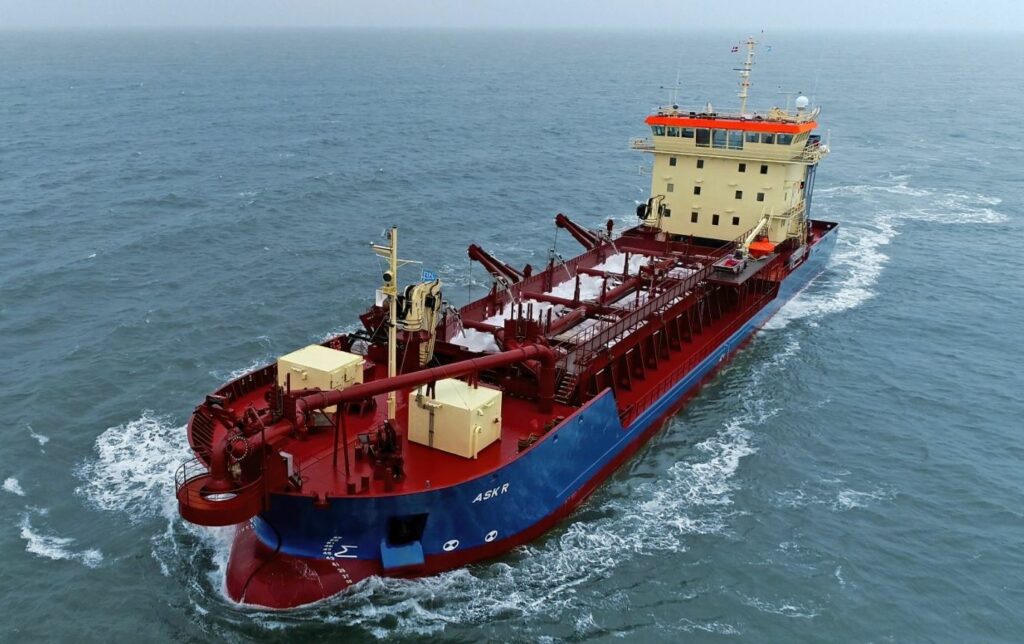 The exhaust is cleansed through tailored diesel particulate filters (DPF) and selective catalytic reduction (SCR), allowing Ask R and Embla R to meet and exceed even the strictest emission standards (e.g. European Emission Standard Stage V).
"With engines that can run entirely on second generation biofuel, we are able to reduce CO2 emissions with up to 90% measured on the fuel's lifecycle," said Rohde Nielsen.