Rowan rig wins seven-well program with Lundin
Offshore driller Rowan Companies has won a contract for a jack-up drilling rig with Lundin in Norway.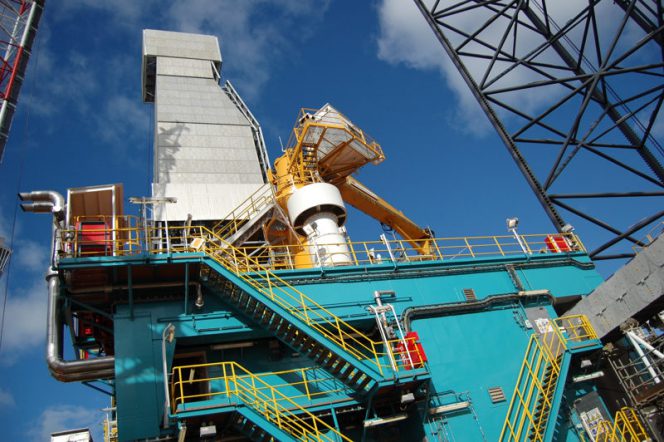 Rowan said on Wednesday that the Rowan Viking jack-up had been awarded a seven-well program for a minimum duration of 265 days.
The contract is expected to start in 2Q/3Q 2020 and has four additional one-well priced options, the rig owner said.
The Rowan Viking has just completed the first well of a two-well program for MOL Norge in the North Sea offshore Norway. The well 2/6-6 S was drilled about 45 km east of the Valhall and Ekofisk fields and 20 km north of the Norwegian-Danish border in the Mandal High area.
The well targeted the Oppdal and Driva prospects. They were both dry.
After the first well, the rig will perform a special periodic survey prior to starting the second well with MOL. The SPS is expected to start in April 2019 and has an estimated duration of 140 days.
The Rowan Viking is an N-Class ultra-harsh environment jack-up rig.
While Rowan did not disclose any financial details of the arrangement with Lundin, the Norwegian rig brokers Bassoe Offshore have estimated the dayrate to be around $180.000, meaning Rowan will take in at least $47.7 million.
Offshore Energy Today has reached out to Bassoe's David Carter Shinn to ask about what we thought was a higher than usual dayrate estimate.
He said: "Regarding the Rowan Viking dayrate, we estimate that dayrates for the limited supply of ultra-harsh, heavy duty jackups which can work in Norway are in the $180,000 range (or higher) for projects starting in 2020. That's slightly above where we estimated them to be for other recent fixtures for 2019. Now, there are practically no rigs of this class likely to be available in 2019, and most of the ones coming off contract before or during 2020 have options."
He also reminded that the Rowan Viking also worked for Lundin until mid-2018 at a dayrate of around $210,000.
Bassoe also has the estimated contract start date. It is July 1, 2020, with the deal, if it is going to take 265 days, set to expire on March 22, 2021.
Offshore Energy Today Staff