Russian trio partners up LNG bunkering development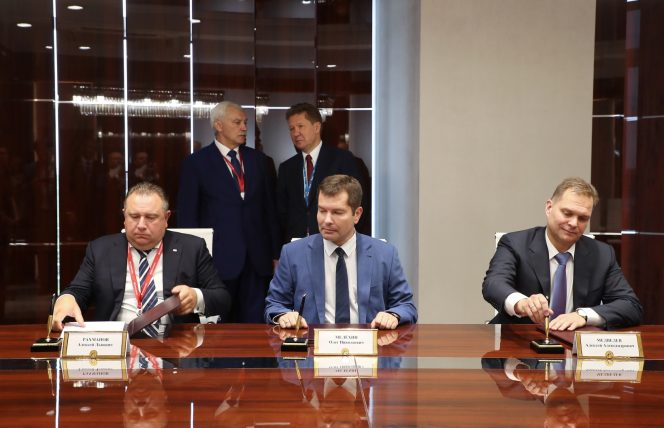 ---
Russian trio Gazprom Gazomotornoye Toplivo, Gazpromneft Marine Bunker, and United Shipbuilding Corporation (USC) have signed a memorandum of understanding on advancing the use of LNG as a marine fuel. 
The parties intend to cooperate in developing LNG-powered vessels, interacting with potential consumers from among shipping companies, Gazprom said in its statement.
The trio also intends to cooperate on building infrastructure for LNG bunkering, and creating an up-to-date legal and regulatory framework for the use of LNG as a motor fuel.
"We see significant potential in using LNG as a fuel for sea and river vessels thanks to its economic and environmental advantages," Oleg Melekhin, director general of Gazprom Gazomotornoye Toplivo said.
Gazprom Gazomotornoye Toplivo is a Gazprom unit established to focus on the development of the NGV market.