SAFEEN inks fuel oil transport and storage deal with Amaan Baghdad
AD Ports Group's SAFEEN Group and Amaan Baghdad Company have signed an agreement on fuel oil transport and storage from Khor Al Zubair and Umm Qasr oil terminals in Iraq.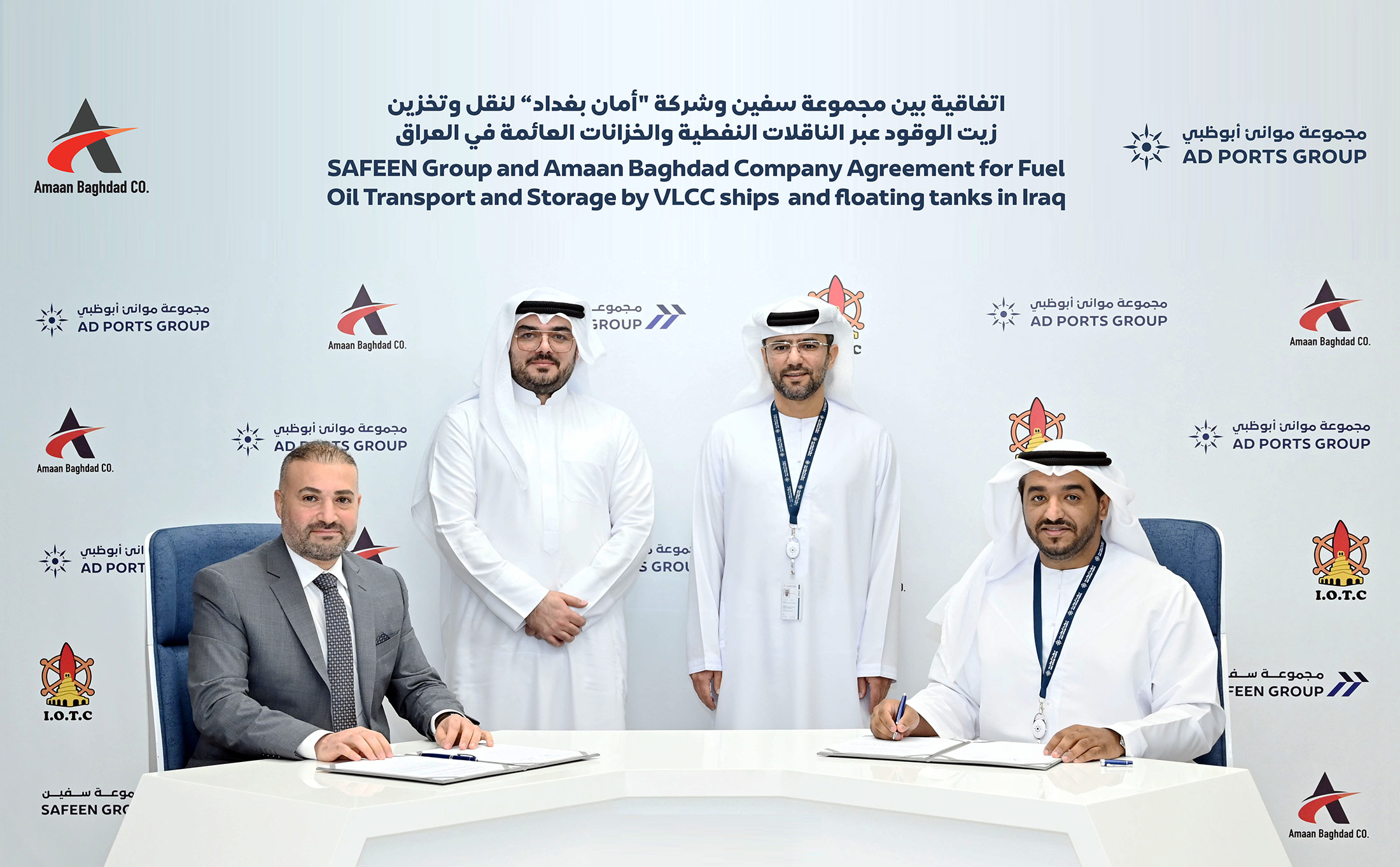 The project is an extension of SAFEEN Group's portfolio of services into the oil and gas sector and is part of its ongoing expansion in the key market in Iraq.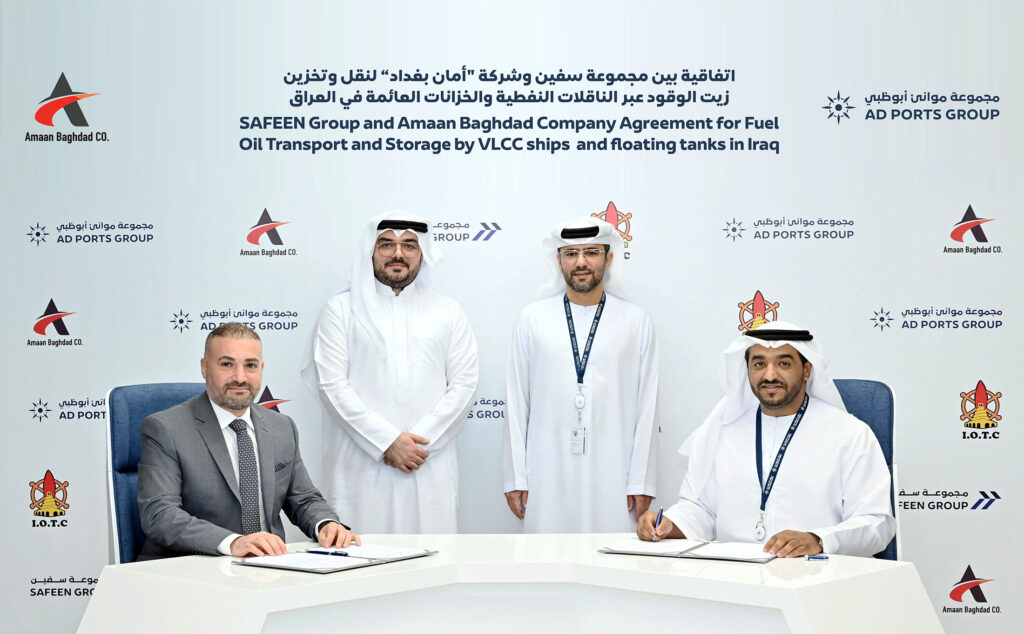 The deal will see SAFEEN Feeders, a subsidiary of SAFEEN Group, manage the entire project, providing three very large crude carriers and one medium-range tanker. 
Working with Amaan Baghdad Company, SAFEEN Feeders will transport fuel oil from terminals in Port of Khor Al Zubair and Umm Qasr South Port to Iraqi territorial waters using the MR tanker. The fuel oil will then be transferred and stored on the VLCCs, which will serve as floating fuel tanks with monthly delivery capacity of 750,000 tonnes.
"The energy sector is an important growth market for SAFEEN Group, and this project demonstrates our expertise in this area as well as the extent and sophistication of our fleet," Captain Ammar Mubarak Al Shaiba, Acting CEO of the Maritime Cluster and SAFEEN Group, AD Ports Group, said.
"This agreement underlines our capacity to tailor solutions to the specific needs of companies in the oil and gas industry and marks an important extension of our presence in Iraq."
"The global fuel oil market has been volatile in 2022, and this additional storage capacity will support Iraq's competitive offering," Fadie Fouad, CEO of Amaan Baghdad Company, said.
SAFEEN Feeders also supports a weekly container service that connects Iraq with global markets.
In a separate announcement, SAFEEN Feeders said that it had signed a charter agreement with Saif Powertec Limited to purchase and charter out three containerships, to support expansion of the Bangladesh-based entity into the container shipping segment.
SAFEEN Feeders will charter an initial three vessels to Saif Powertec at pre-agreed rates for a duration of 15 years, starting in November 2022 to be deployed on global routes connecting Bangladesh.
SAFEEN Feeders will invest $102 million to buy the ships.
Al Shaiba said that the agreement was structured to reduce exposure to market volatility and "ensure a positive return on our investment in these vessels."
"Bangladesh has been underserved by direct services and this new agreement will enable us to fill a substantial gap in the market and drive UAE-Bangladesh trade," Tarafder MD Ruhul Amin, Managing Director of Saif Powertec, said.
"The intention is to charter three vessels at the outset, offering 1,700–2,100 TEU capacity each, which will enable Saif Powertec to realise significant returns on this route and deliver real benefits for our customers."
The contract builds on the agreement the duo signed in April 2022 to facilitate trade and cargo services from Fujairah to Bangladesh over a period of 15 years. As part of the collaboration, SAFEEN Feeders is providing eight Supramax bulk carriers with 55,000 dwt.