SapuraOMV gets green light for Kanga-1 drilling
Australia's National Offshore Petroleum Safety and Environmental Management Authority (NOPSEMA) has approved the drilling of the Kanga-1 offshore well by SapuraOMV.
NOPSEMA approved the drilling on 7 May. On the same day, the authority accepted the environmental plan for the Kanga-1 drilling.
Under the environmental plan, SapuraOMV plans to drill a single exploration well in Permit WA-412-P, located within the Dampier sub-basin in Commonwealth waters.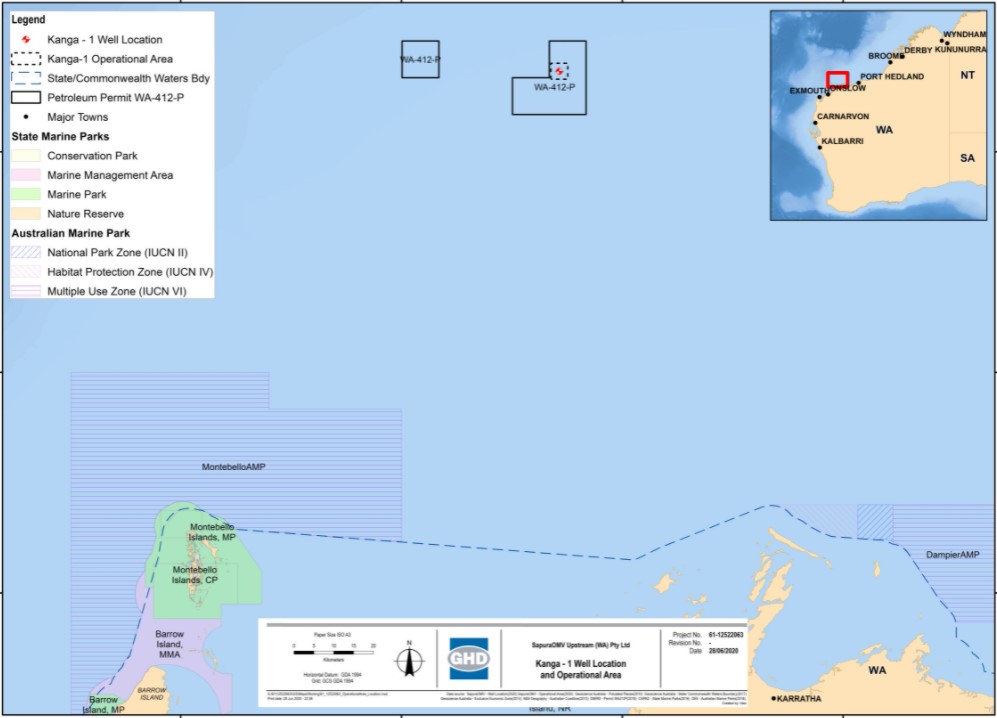 The Kanga-1 well is located approximately 163 kilometres north of the town of Karratha in water depths of around 147 metres.
An operational area has been defined within Permit WA-412-P, which represents a 4×4 kilometre area centred around the Kanga-1 well.
The Kanga-1 well will be drilled using a semi-submersible mobile offshore drilling rig which will be anchored to the seabed.
Anchor handling vessels or offshore multi-purpose vessels will provide support to the rig throughout the drilling campaign.
The activity is planned to occur in 2022 for a duration of 40 days. The exact timing of the activity is dependent upon rig and vessel availability, weather conditions and the receipt of the required statutory approvals. The activity will be undertaken 24 hours per day, 7 days per week.
NOPSEMA did add that the start and stop date for the drilling campaign would be provided by the titleholder later on.
It is worth reminding that NOPSEMA approved SapuraOMV's plan for the Kanga-1 geophysical and geotechnical site survey in July of last year.
In recent company news, SapuraOMV agreed to sell its entire interests in producing assets located offshore Peninsular Malaysia to Jadestone Energy for $9 million.
There are also contingent payments of up to $6 million dependent on certain oil price criteria being met. The effective date of the transaction is 1 January 2021. The assets in question are the PM323, PM329, PM318, and AAKBNLP production sharing contracts.