Saudi Arabia and Korea shake hands on clean hydrogen cooperation
Korea's Ministry of Trade, Industry and Energy (MOTIE), energy institutions, and companies have signed two agreements and five memorandums of understanding (MoUs) with their Saudi counterparts to widen clean hydrogen cooperation.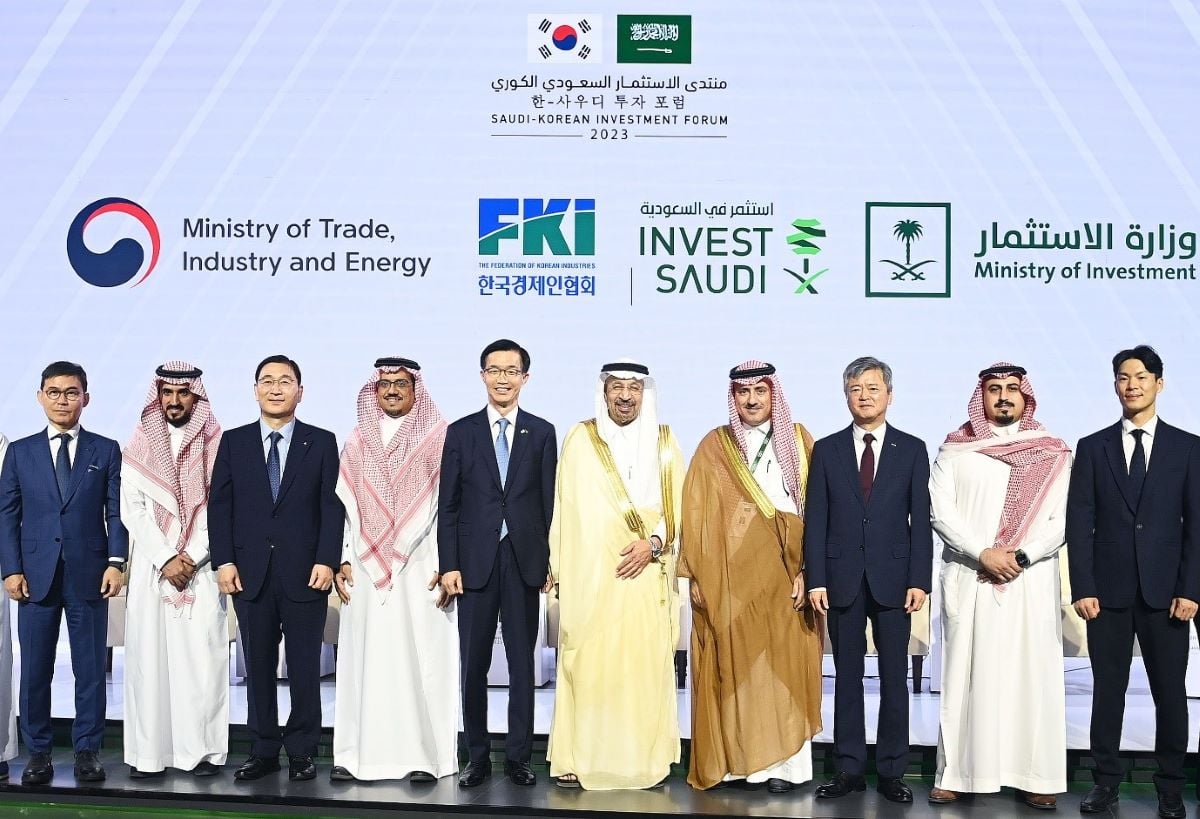 The agreements and MoUs were signed on October 22 on the occasion of the Korea-Saudi summit meeting in Riyadh.
First, MOTIE's Minister Bang Moon Kyu and Saudi Energy Minister Prince Abdulaziz bin Salman signed the 'Korea-Saudi Hydrogen Oasis Cooperation Initiative' MoU on behalf of the two countries' governments to expand mutual cooperation in clean hydrogen areas.
In line with this initiative, Korea Electric Power Corporation (KEPCO), POSCO Holdings, and Lotte Chem, among other Korean firms agreed on a letter of intent (LoI) for cooperation in a blue ammonia project valued at $15.5 billion in the Ras Al-Khair region with Saudi's Aramco.
HD Hyundai Oilbank and Aramco also entered a MoU on clean hydrogen energy project cooperation, while KEPCO and Saudi's Al Jomaih Energy and Water Co. signed a hydrogen project deal.
Furthermore, Korea National Oil Corporation (KNOC) signed a crude oil reserve agreement with Aramco, by which Aramco will be storing crude oil in the Ulsan Oil Hub, and Korea will be able to exercise a preferential purchase right to 5.3 million barrels of Aramco's crude oil for supply emergencies.
HD Hyundai Electric and Saudi investment firm AlGihaz entered an MoU on substation bid cooperation, and Korea's power boiler and heat exchanger manufacturing company BHI and Saudi's Rezayat Group entered one on power plant equipment and materials supply.