Saudi Aramco suspends Shelf Drilling jack-up rig charter
Saudi Arabian oil and gas giant Saudi Aramco has suspended its contract for the Shelf Drilling-owned High Island IV jack-up rig.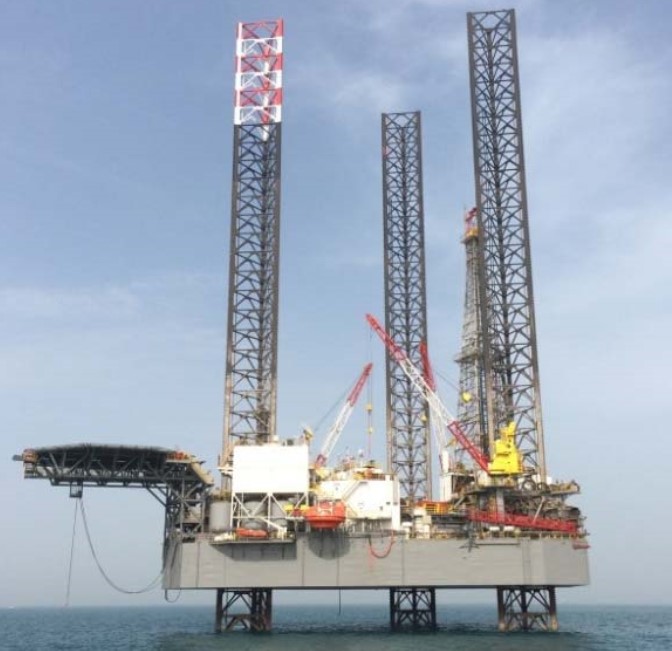 Shelf Drilling said on Monday that the contract for the High Island IV jack-up rig would be suspended for 12 months
According to the company, the contract suspension will start once work that is currently underway has been completed.
It is worth noting that the driller agreed to suspend work at a zero dayrate and that the deal will be extended by the amount of time suspended.
The rig, built-in 1980, has been working for Saudi Aramco since 2007 when it was named the GSF High Island 4 and owned by GlobalSantaFe, an offshore drilling company acquired by Transocean.
The current contract started in February 2020. The Shelf Drilling-owned rig was expected to stay with the Saudi oil company until February 2030 at a dayrate of $80,000 – according to data provided by VesselsValue. The contract included an annual rate adjustment linked to the Brent oil price.
It is worth reminding that Shelf Drilling reached long-term extensions on four of its jack-ups, including the High Island IV, in December 2019. Three of the contracts were for 10 years, while the Main Pass IV received five years.
The extension before the long-term one was arranged in October 2019 for only four months. That short extension lasted until February when the 10-year extension kicked in.
In other company news, the offshore driller stated last month that it was reducing its workforce and compensations at the executive and board level due to the booked first-quarter loss of $185 million.