SBM Offshore inks FPSO extension with Shell in Brazil, eyes more in Guyana
Dutch FPSO operator SBM Offshore has been awarded a lease extension from Shell for an FPSO operating offshore Brazil and expects another lease duration extension from ExxonMobil in Guyana.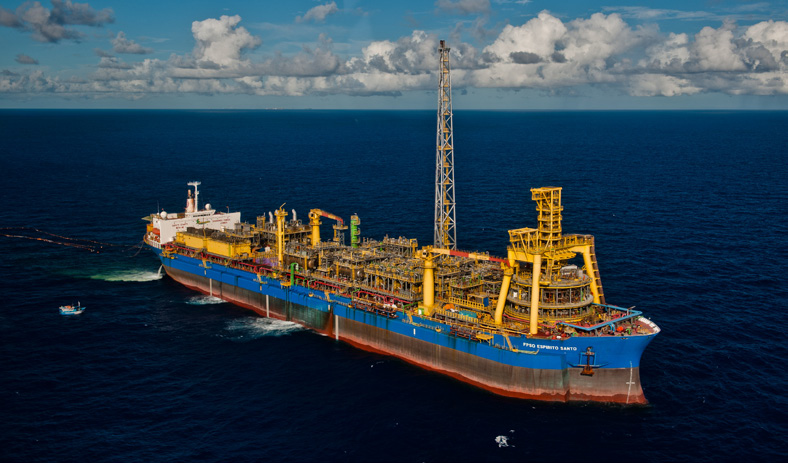 SBM Offshore on Wednesday reported a contractual lease extension for FPSO Espirito Santo in Brazil and expects a potential increase in the lease duration for FPSOs in Guyana.
The FPSO operator said it will present an updated pro-forma backlog, taking into account the most recent developments, along with its Full Year 2020 Earnings scheduled for 11 February 2021.
SBM Offshore signed an agreement with Shell for a five-year extension for the lease and operate contracts of the FPSO Espirito Santo located in Brazil.
The end of the contractual lease and operate period was extended from December 2023 to December 2028.
The Espirito Santo FPSO arrived in Brazil in December 2008. This FPSO is part of the Shell-operated BC-10 deepwater development
The FPSO is designed to produce 100,000 barrels of oil with gravity ranging from 16º API to 42º API and to treat up to 45 MMSCFD of gas for injection or export.
The FPSO Espirito Santo achieved first oil production on 13 July 2009.
SBM Offshore is the majority owner of the lease and operating companies related to FPSO Espirito Santo with 51 per cent equity ownership, together with MISC Berhad with 49 per cent equity ownership.
SBM Offshore – Guyana FPSOs
Furthermore, ExxonMobil affiliate Esso Exploration and Production Guyana Limited, has also initiated discussions with SBM Offshore about potentially extending the lease and operate durations for FPSOs in Guyana.

In Guyana, the Liza Destiny FPSO is under charter with ExxonMobil.
The FPSO Liza Destiny started producing oil from the Liza field about a year ago, in December 2019, less than five years after the first discovery of hydrocarbons.
The concept design for the Liza Phase 1 development project features the Liza Destiny FPSO moored 190 kilometres offshore Guyana, and four subsea drill centres supporting 17 wells.

The second SBM FPSO, which is being built for ExxonMobil's operations in Guyana, is the Liza Unity. The topside integration phase on the FPSO started in a yard in Singapore in mid-November 2020.
Once completed, the FPSO will be deployed at ExxonMobil's Stabroek offshore block in Guyana and become Guyana's second FPSO in production.
The FPSO is designed to produce 220,000 barrels of oil per day. It will also have an associated gas treatment capacity of 400 million cubic feet per day and water injection capacity of 250,000 barrels per day.
In October 2020, SBM Offshore confirmed the award of contracts for the next phase of the ExxonMobil-operated Payara development project located in the Stabroek block offshore Guyana.
This is ExxonMobil's third development in the Stabroek block. The Payara project will target an estimated resource base of about 600 million oil-equivalent barrels.
Under these contracts, SBM will construct, install, and then lease and operate the Prosperity FPSO for a period of up to two years.
After this, the FPSO ownership and operation will transfer to Esso Exploration and Production Guyana Limited (EEPGL), an affiliate of Exxon Mobil Corporation.