Scania introduces LNG-powered long-distance coach
---
Volkswagen-owned Swedish truckmaker Scania launched its new Interlink Medium Decker coach for liquefied gas (LNG) operations.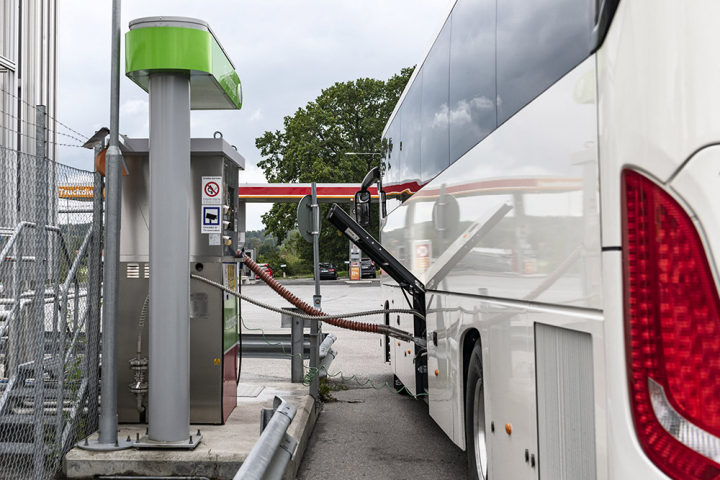 The long-distance coach has a travel range of up to 1,000 kilometres, Scania said in its statement.
"Whereas there are several options for carbon-conscious city and suburban bus operators, there has been a void in long-distance travel market that we have now addressed," Karin Rådström, Head of Buses and Coaches at Scania said in the statement.
"As LNG is becoming increasingly available throughout Europe, as well as in many other parts of the world, this is a timely and viable alternative," he said.
LNG operations have the potential to reduce CO2 emissions by 20 percent while also substantially reducing nitrogen oxide and particulate matter emissions. Additionally, noise levels are significantly lower, the statement said.