Schottel to provide propulsion equipment for Seaspan LNG ferry duo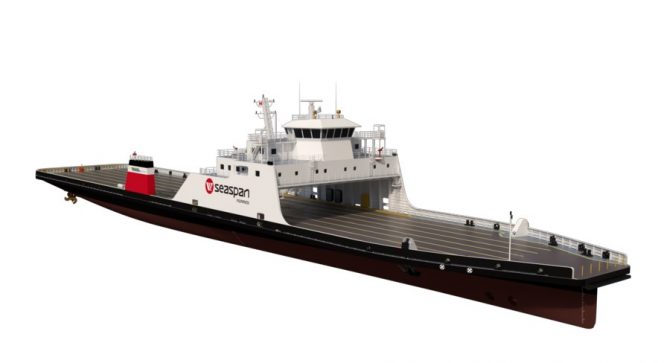 ---
Germany-based Schottel has been chosen as propulsion supplier for two newbuild LNG-fuelled Ro-Ro ferries under construction at Damen Shipyards Mangalia, Romania.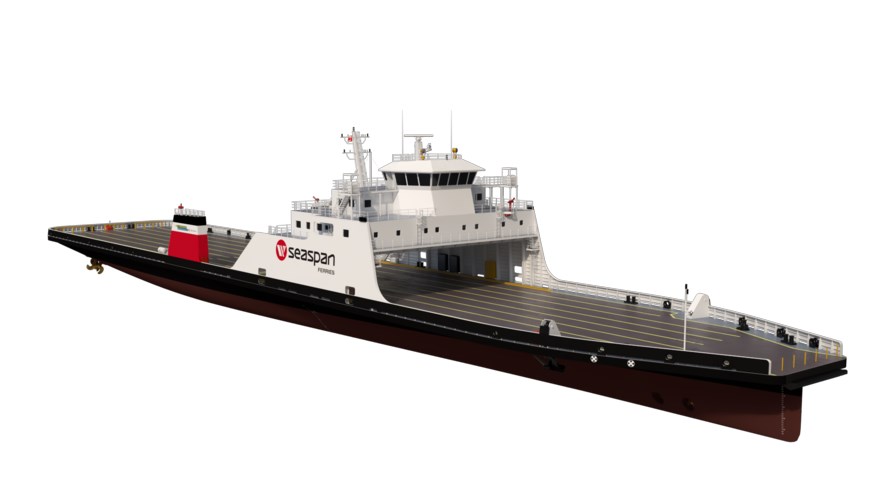 Schottel said that the vessels were ordered by Seaspan Ferries Corporation and would be propelled by two Schottel's Combi Drives and two transverse thrusters.
The new ferries will join the Seaspan's first two hybrid vessels, the Seaspan Swift and Seaspan Reliant, which were commissioned just over two years ago. Seaspan currently operates a fleet of seven ferries out of four terminals in British Columbia, Canada.
Seaspan Swift was the first hybrid LNG-fuelled ferry to join the fleet back in December 2016 while its sister vessel, the Seaspan Reliant, joined the fleet in late February 2017.
Harly Penner, director of fleet engineering and vessel development at Seaspan Ferries, said: "Thanks to the positive experiences we've had with Schottel thrusters in our first two LNG ferries, we once again opted for the German manufacturer."
Each of the Vard Marine-designed vessels is powered by two LNG-fuelled engines with Schottel's propulsion package.
The package consists of two Combi Drives with an input power of 2,600 kW and two bow thrusters with 550 kW each.
Both new ferries will be servicing the commercial route from Vancouver Island to the lower mainland. Apart from vehicles and daily essentials, the vessels will be able to transport electronics, lumber, pulp, paper, hazardous cargos, construction and logging equipment, as well as special project cargo.
Damen Shipyards will start construction of the vessels at its Mangalia Shipyard in Romania later this year. The new vessels are scheduled to go into operation in 2021. To remind, the two vessels were ordered in May this year.
In June, Damen ordered a hybrid-propulsion solution from MAN Energy Solutions for the two Seaspan Ferries newbuilds.