Scotland advances four wave energy research projects
Wave Energy Scotland has selected four projects to share just under £1.4 million with aim to cut wave power costs.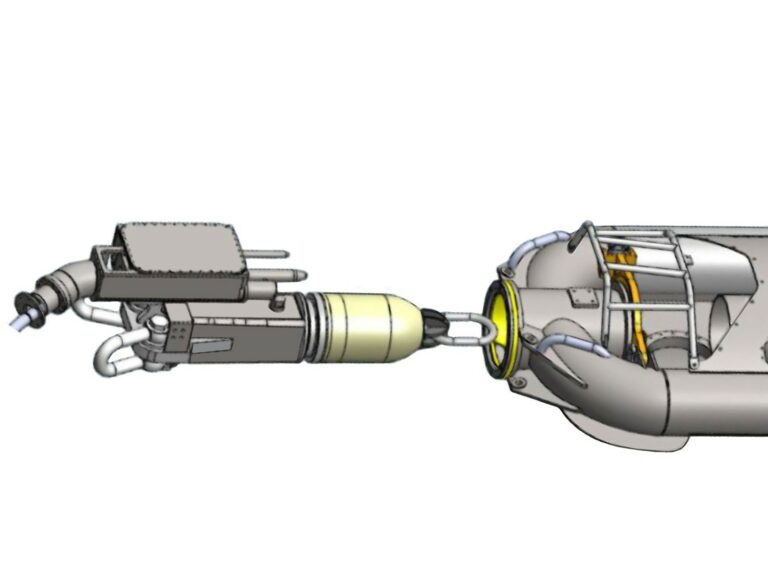 The companies selected under the funding are: Apollo, Blackfish Engineering Design, Nova Innovation and Quoceant.
Projects will develop technology to enable the quick connection and disconnection of wave energy converters.
Apollo's PALM connector uses a passive locking mechanism that provides the connection and load transfer between WEC and its moorings.
This function is specifically mechanical and requires only the input of a suitable deck winch on the installation vessel.
Blackfish Engineering Design's C-DART provides a remote installation system for a WEC or other floating system.
The system allows quick connection as well as disconnection of a WEC to an offshore buoy.
It provides both a mechanical mooring and electrical connection.
Nova Innovation's MECmate is a wet-mate connection solution specifically designed for marine energy converters (MECs).
The project builds on its NovaCan technology currently in operation in Nova's Shetland tidal array.
Finally, Quoceant's Q-Connect is a set of modular subsystems that can be combined in different configurations to provide quick, safe, and low-cost connection for wave and tidal energy devices.
The system can cater for slack and taut moored devices on the surface or sub-sea.
Tim Hurst, managing director of WES, said:
"This programme will develop technology that will reduce the cost of wave and tidal energy and ultimately help marine energy play a part in Scotland's net-zero future.
"Connecting and disconnecting devices quickly and remotely will increase safety in offshore operations, and the wider potential for these technologies is significant across offshore and subsea applications."
Energy Minister, Paul Wheelhouse, said:
"This announcement represents an important step forward for Scotland's world-leading wave energy sector.
"We believe that wave energy offers tremendous economic potential and can play an important role in Scotland's response to the global climate emergency."
From the seven Stage 1 projects, four projects have come through to secure Stage 2 contracts.
The overall aim of the quick connection systems programme is to reduce the duration, cost and risk of offshore operation for wave energy convertors by supporting projects to design and develop quick connection and disconnection systems between devices and moorings and/or electrical systems.
The teams in the second stage will test and also model the technology prior to scale testing in the future.
This is the latest stage gate funding process in the WES programme, fully funded by the Scottish Government.