Seadrill Partners scoops $43 million deal for drillship in Malaysia
Offshore drilling contractor Seadrill Partners has secured a contract for one of its drillships with an undisclosed client in Malaysia.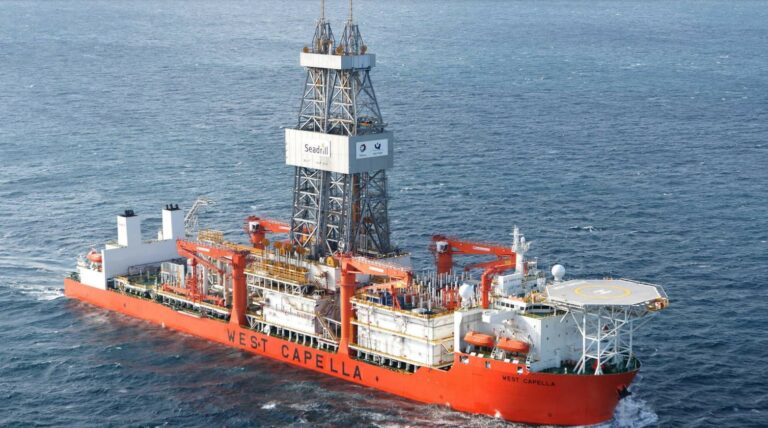 Seadrill Partners said on Tuesday that the contract was for four wells plus an option for up to seven additional wells for the West Capella drillship.
According to the company, the total contract value for the firm portion of the contract is expected to be approximately $43 million with the start of the contract expected in May 2021 and running to November 2021.
During its previous contract, West Capella also worked in Malaysia. The firm part of that deal started in October 2020 and lasted through January 2021. Options for the drillship extended the deal through March 2021. The client was also undisclosed while the deal, both the firm and options part, had a $188,000 per day rate.
Data from VesselsValue claims that the client previous deal for Seadrill Partners' West Capella was Petronas.
As for the rig, it is a 6th generation ultra-deepwater drillship was built by Samsung Heavy Industries in 2008. Its maximum water depth is 10,000 feet while the maximum drilling depth is around 37,500 feet.
To remind, Seadrill Partners filed voluntary petitions under Chapter 11 of the Bankruptcy Code to preserve value and to continue the operation and marketing its assets at the beginning of December 2020.
In February 2021, Vantage said it had entered into the agreement with Seadrill Partners to manage its deepwater floaters, without specifying which ones were included in the agreement.
These agreements were subject to the approval of the U.S. Bankruptcy Court for the Southern District of Texas which was granted in late March 2021.
At the time it was clarified that Vantage would be managing the West Polaris and West Capella drillships, and the West Leo and West Sirius semi-submersibles.