SeaQurrent prepares Wadden Sea test site for TidalKite lift-off
Dutch tidal energy company SeaQurrent has made progress with the preparation of the test site offshore the island of Ameland in the Wadden Sea ahead of the upcoming demonstration of its full-scale TidalKite device.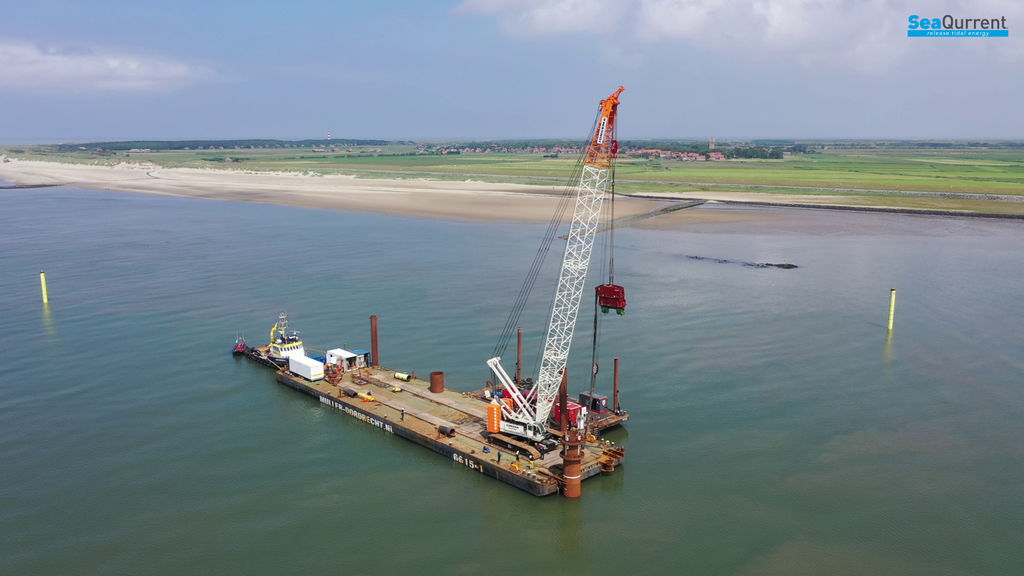 After several years and various scale model tests – at MARIN and in the Wadden Sea – a first concrete step has now been made with the full-scale demonstration of the TidalKite.
Namely, SeaQurrent completed setting up the test location at Borndiep tidal inlet last week, and is currently engaged in connecting the site to the grid of the Ameland island.
Counted from the west, Ameland is the fourth inhabited Dutch Wadden island and belongs to the Friesland province.
The site will serve as a testing ground for SeaQurrent's full-scale TidalKite device, expected to be rated at 500kW, and able to supply an equivalent of 700 Dutch households with green energy for a year.
According to the founder of SeaQurrent, Maurits Alberda, the full-scale demonstration is planned for 2022, following the completion of preparatory works on the test site.
The TidalKite is anchored to a monopile in the seabed with a high-tech tether and flies underwater across the current.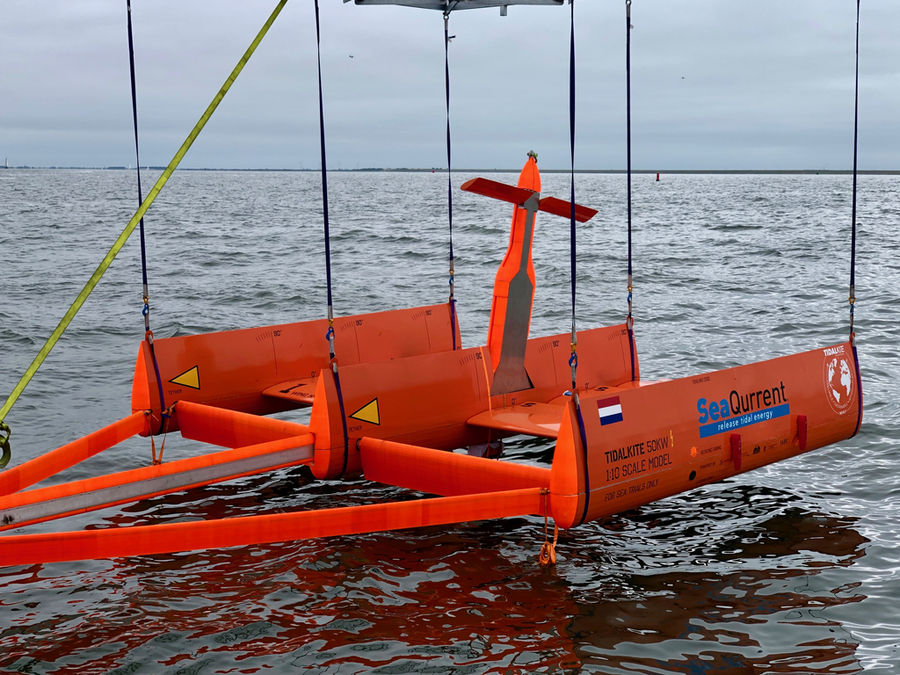 The traction force generated by the kite drives a hydromotor, which in turn drives a generator, generating green electricity.
TidalKite consists of several rows of wings that are placed one behind the other, making it able to cover a large surface area in one movement and thus to '3D-harvest' the largest possible amount of energy, SeaQurrent claims.
According to the company, TidalKites in the flow channels between the Wadden Islands can provide 70% of the total electricity consumption of the surrounding islands, and 20% of the households in the Wadden Coast municipalities.
"Getijdencentrale Waddenzee (Tidal Power Plant Wadden Sea) is established by SeaQurrent to make the islands and Wadden coast municipalities more sustainable by collaborating with local energy cooperatives, strongly encouraging co-ownership and supplying electricity to residents through local energy cooperatives.
"Producing sustainable energy from local tidal currents is therefore a logical next step in the regional energy transition and a first step to introduce the TidalKite to the market", SeaQurrent said.
The 1:10 scale TidalKite, rated at 50kW, has already been tested in 2019 in the Dutch Wadden Sea.
Together with the University of Groningen, a series of tests and analysis were performed at the time.
Based on the obtained results, SeaQurrent started building a full-scale demonstrator for Ameland.