SeaRenergy lands DolWin6 logistics support contract
SeaRenergy has been awarded a contract by Siemens Energy to provide integrated onshore and offshore logistics services during the commissioning of DolWin6 converter platform in the German Bight.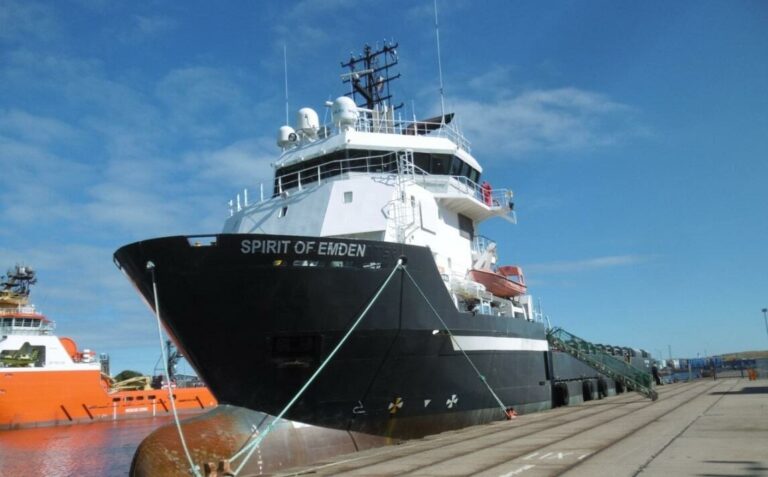 The contract consists of various packages. Besides marine coordination and management of all personnel transfers, SeaRenergy is responsible for the onshore logistics and warehousing in Emden using self-developed software solutions.
On the offshore construction site, SeaRenergy is supporting the project by providing offshore professionals such as OIM, HSE managers, and nautical offshore managers.
The safeguarding of the offshore works and the offshore logistics that came along with these works are also part of SeaRenergy's responsibility.
The company is also in charge of emergency response and rescue vessels (ERRV) and guard duties as well as for all helicopter flights related to the DolWin6 offshore grid connection system project.
In addition, SeaRenergy is conducting regular supply runs delivering provisions, equipment as well as liquids to the platform and jack-up vessel. The supply runs are part of the company's Cargo Run Service out of Emden and are being executed by the firm's platform supply vessel (PSV) Spirit of Emden.
The first project preparations started already in March 2022, with QHSE support and procedure development for several workflows, and have been followed by marine services just after the topside installation in September 2022.
The 900 MW DolWin6 will be TenneT's 13th offshore grid connection system in the German North Sea for the transmission of wind energy from sea to land.
Siemens Energy has been named by TenneT as the general contractor to build the system.
The DolWin6 grid connection system is scheduled to be commissioned in 2023 and will provide renewable energy to over one million households, TenneT said.
Last week, SeaRenergy, together with Semco Maritime, secured a five-year service contract with TenneT for offshore grid connection systems and offshore substations in Germany and the Netherlands.
Register for Offshore Energy Exhibition & Conference: