Seismic survey begins over Pancontinental's license off Namibian coast
Norway's seismic company PGS has commenced a 3D seismic survey over a license offshore Namibia on behalf of Pancontinental Orange, a wholly owned subsidiary of Pancontinental Energy NL.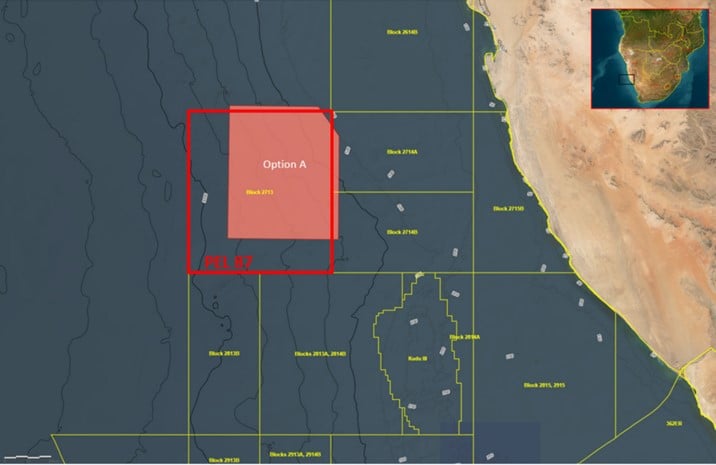 PGS is carrying out the 3D survey over a planned area of approximately 6,800 square kilometers in block PEL 87 using its vessel Ramform Titan.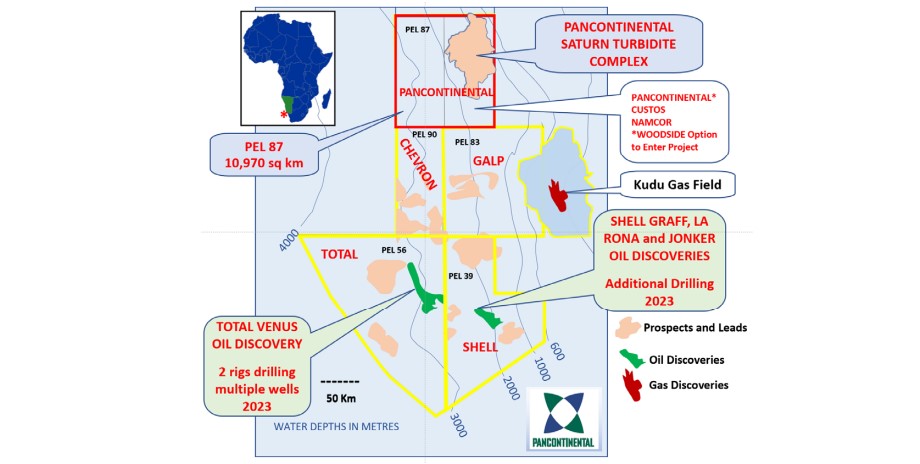 PEL 87, covering an area of 10,970 square kilometers, hosts the Saturn Turbidite Complex mapped by Pancontinental on-trend to recent major oil discoveries in Total's Venus-1 and Shell's Graff-1 and La Rona-1 and recent Jonker-1 discovery.
The survey, taking place about 150 kilometers offshore, is planned to take approximately three months to complete and will also include gravity and magnetic data.
Fast-track processed survey results are expected around the end of June, with the fully processed result following after. Further processing will be undertaken thereafter.
Pancontinental is the operator of the project and Woodside Energy, as announced on 1 March, has agreed to fully fund and advise on the seismic acquisition in exchange for a future election to enter PEL 87.
Namely, the two parties entered into an Option Deed whereby Pancontinental granted Woodside an option to acquire a participating interest in PEL 87, in consideration for Woodside paying for a 3D seismic survey covering an area of at least 5,000 square kilometers within the area.
Pancontinental first mapped the Saturn Turbidite Complex with a core area of about 2,400 square kilometers and an overall area of about 4,000 square kilometers. Now, the 6,800 square kilometers 3D seismic survey will cover the Saturn Complex and its margins.
"The commencement of the Saturn 3D seismic survey is the culmination of many months of negotiations and extensive and detailed documentation between Woodside and Pancontinental and its Joint Venture partners, application for and granting of various government and partner approvals, environmental clearance (ECC) and the agreement on survey location and acquisition parameters and contracts with Norwegian company PGS who will carry out the survey," said Pancontinental's Director Barry Rushworth.
"Pancontinental's PEL 87 and its Saturn play has very high potential, with contiguous geology to the Shell and Total discoveries. Saturn is similar to Total's huge Venus oil discovery. They are interpreted to have the same aged reservoir rocks and similar depositional character, the same mature oil source rocks and the same regional sealing rocks at about the same depth below the sea floor. PEL 87 and Saturn need further exploration, including drilling, to prove any commercial viability."
PEL 87 was awarded to a joint venture led by Pancontinental in January 2018 for a possible total of three terms spread over eight years, plus possible extensions, and can be converted to a production license under pre-agreed terms.
Pancontinental owns a 75 per cent interest, while Sintana maintains a 7.4 per cent indirect, carried interest and the National Petroleum Corporation of Namibia (Namcor) owns 10 per cent.
Namibia's Ministry of Mines and Energy granted a second, one-year extension of the initial exploration period for PEL 87 in December 2022.