SembMarine: E&P capex growth not translating into rig orders
Offshore rig and platform builder Sembcorp Marine posted a net loss in the third quarter of 2018 citing the persisting ebb in business volume.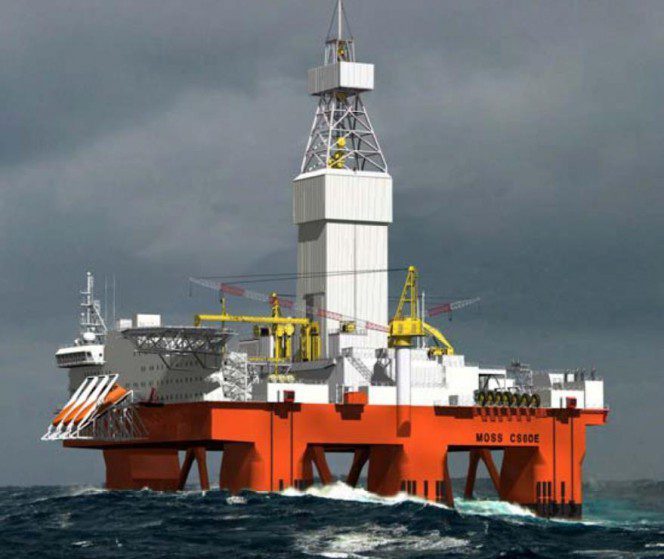 The company, based in Singapore, reported a net loss of $29,8 million, compared to a profit of $100,7 million in the third quarter of 2018. Group turnover for 3Q 2018 was $1.17 billion compared with $729 million in 3Q 2017.
The higher revenue was due to higher percentage recognition of the two Transocean drillships, the Johan Castberg FPSO, Shell Vito FPU, and Karish FPSO projects, as well as recognition of 2 additional jack-up rigs delivered to Borr Drilling.
This was offset by lower revenue from Offshore Platforms following the completion of the Culzean Project earlier this year.
While Sembcorp Marine blames the $30 million net loss on continued low overall business volume, it is worth noting that last year's 3Q net profit did not come from a higher work volume either, but from an order termination. The net profit in 3Q 2017 had mainly been boosted by the $98 million two-rig order termination fee received.
Too many rigs. Competition fierce for repairs and upgrades
In its results presentation on Thursday, Sembcorp was not too optimistic in its forecast for offshore rig orders looking ahead.
The shipyard expects capex spend on global exploration and production (E&P) to continue improving with firmer oil prices seen in the nine months of 2018.
However, despite seeing signs of improvement in the offshore drilling space, Sembcorp marine feels offshore rig orders will take some time to recover as the market remains oversupplied.
According to Bassoe Analytics, there are currently 836 offshore drilling rigs out there (108 under construction). Of the total supply, which 405 are on contract.
While not expecting offshore drilling rig orders to explode any time soon, SembMarine is optimistic about the offshore production units segment.
Just this week, Sembcorp Marine secured the deal with Teekay Offshore Partners for engineering, procurement and construction works related to the modification, repair and life extension of the Petrojarl Varg FPSO ahead of the deployment at the Cheviot field in the UK North Sea.
"The majority of recent new offshore oil and gas orders were for production projects. This trend is expected to continue and Sembcorp Marine is responding to an encouraging pipeline of enquiries and tenders for innovative engineering solutions," the company said on Thursday.
Sembcorp Marine said that the competition in the repairs and upgrades segment remains intense. The segment will be underpinned by regulations that require ballast water treatment systems and gas scrubbers to be installed over the next two to five years, the company feels.
"Challenges in the offshore and marine sector persist, notwithstanding the improved industry outlook. It will take some time before we see a sustained recovery in new orders, while competition remains intense and margins compressed. Overall business volume and activity for the Group is expected to remain relatively low for the immediate quarters. The trend of negative operating profit is expected to continue for the foreseeable quarter. Our cash resources remain sufficient and we will continue to prudently manage our costs and cash flows to align them with business volume and potential opportunities," Sembmarine said.
Offshore Energy Today Staff
Related news
List of related news articles