Semco Maritime, ISC Engineering join Bladt on Kaskasi OSS project
Following innogy's news on reaching the Final Investment Decision (FID) for the Kaskasi project and Bladt Industries being awarded contracts for monopile foundations and offshore substation (OSS), Bladt informed that it will execute the EPCI contract for the OSS in cooperation with Semco Maritime and ISC Engineering.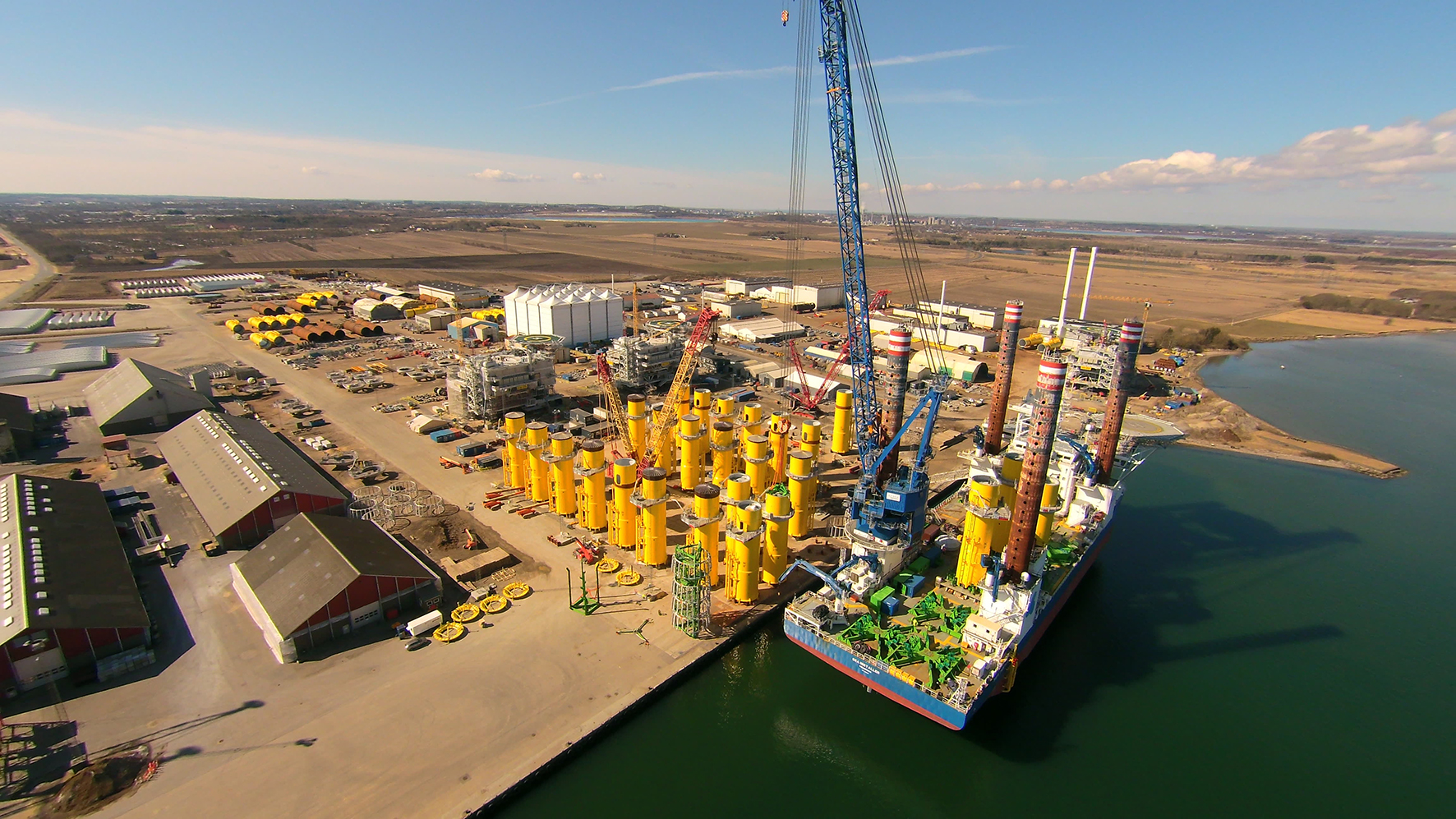 Bladt Industries is in charge of the overall project and will perform the construction of the 342 MW offshore substation, including the transition piece. ISC Engineering will design the OSS and Semco Maritime will design and carry out the electrical installations.
The offshore substation is scheduled to be installed in the first half of 2022.
Bladt will also deliver 39 monopiles, 38 for the wind turbines and one for the Kaskasi OSS, as well as 38 wind turbine transition pieces and one OSS transition piece.
The company states that it will start the production of the foundations in the third quarter of 2020, with the final foundation expected to leave the Aalborg site in Denmark by third quarter of 2021.
The Kaskasi offshore wind farm will comprise 38 Siemens Gamesa SG 8.0-167 DD Flex offshore wind turbines. Each turbine will have a capacity of close to 9 MW, a rotor diameter of 167 metres, and a total height of 191 metres.
The installation of the wind turbines is expected to start in July 2022, with the Kaskasi offshore wind farm scheduled to be put into operation by the end of that same year.
Innogy secured the rights to build the project, located 35 kilometres north of the island of Heligoland, in Germany's second offshore wind auction round held in the first half of 2018.