Shearwater to Shoot Seismic in Morocco and West Africa
Shearwater GeoServices, a joint venture between GC Rieber and Rasmussengruppen, has secured two contracts to acquire 3D seismic data in Morocco and West Africa.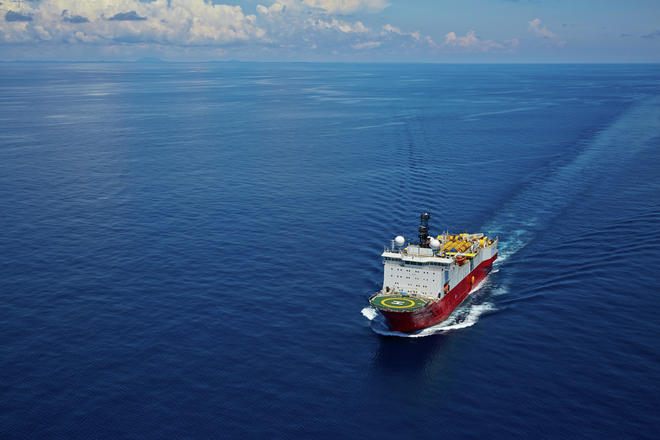 The scope of the first contract includes 3D seismic acquisition for Genel Energy in the Sidi Moussa license offshore Morocco.
The second contract Shearwater has secured is a five months contract for an undisclosed client engaged in West Africa.
Genel Energy plans to acquire seismic offshore Morocco with the expectation to materially de-risk the prospectively of the Sidi Moussa license.
The survey will include dual, FlexiSource and multi-azimuth shooting, for appraisal and exploration targets. In all the volume of data to be acquired is equivalent to more than 3,500 sqkm.
The program is scheduled to start in Q3 2018 and is expected to take 3-4 months, the company informed.
The proprietary contract with the undisclosed new Shearwater client is for two surveys off West Africa this summer.
The surveys will begin early in the second quarter and are expected to take 5 months in total to complete and cover approximately 10,000 sqkm combined.
Shearwater will use the Polar Marquis for this contract.
"We are excited to work for Genel in Morocco where our vessels and crews have worked before. When also adding the award from the undisclosed client – and the recent award from TGS in the North Sea – our backlog has increased significantly and we have expanded our client list. The seismic market shows signs of strengthening, and we expect this to materialize into more awards in the time to come," said Irene Basili, CEO of Shearwater.