Shell removes 135 workers from North Sea platform after power outage
Oil major Shell has evacuated 135 workers from a UK North Sea offshore platform following a power outage.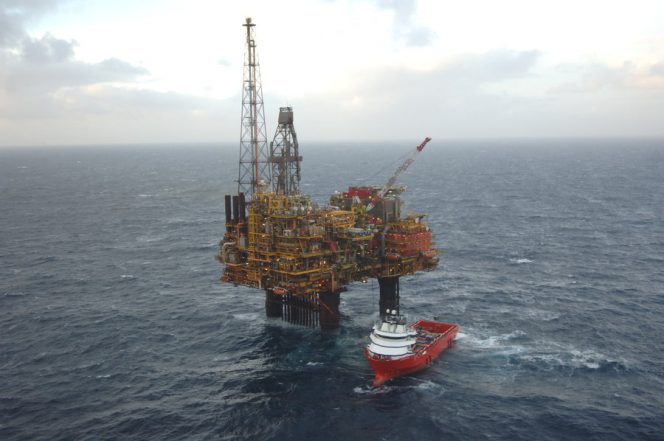 A spokesperson for Shell told Offshore Energy Today the Brent Charlie platform lost power earlier this week. The platform is located approximately 185km (115 miles) North East of Lerwick.
"Working with the Coastguard we removed all non-essential personnel to nearby platforms. Power has been restored and personnel will be returned at the earliest opportunity," the Shell spokesperson said.
Shell said that 135 non-essential personnel were moved to Shell's Brent Alpha and Bravo platforms.
The Coastguard spokesperson told Offshore Energy Today that the Brent Charlie platform had contacted HM Coastguard just before 5 pm on Tuesday, November 27, reporting that they had lost power and were running on backup batteries.
"The Brent Charlie platform was shut down for maintenance and although the 184 crew were safe and well the platform had limited power, meaning no lighting, heating or water.  With severe incoming weather HM Coastguard and Shell made the decision to ensure the safety of the crew by declaring an emergency situation and evacuate 135 non-essential crew," the Coastguard spokesperson said.
"The HM Coastguard Search and Rescue helicopter based at Sumburgh and Rescue 09 from Norway were sent to evacuate the crew to two neighboring platforms, Brent Alpha and Brent Bravo.  In the early hours of the 28th November power was restored, 48 crew remained on board the platform to identify and repair the fault."
Angus MacIver, Duty Controller for HM Coastguard said: 'The safety of the crew has to be the main priority, due to the lack of power and with severe incoming weather the decision was made to evacuate the platform. The evacuation took just over two hours, with the HM Coastguard helicopter completing four trips to the platform along with the Norwegian rescue helicopter. Thankfully all crew are safe and well."
Local radio station SIBC tweeted on Thursday that this was Shell's third downmanning of the platform in as many years:
SIBC news: For the third time in three years Brent Charlie platform in the East Shetland Basin, east-north-east of Unst, has been down-manned. The platform was down-manned in May last year and in November 2015, both due to gas leaks, but this time the problem was a loss of power.

— SIBC (@SIBC_Shetland) November 29, 2018
Offshore Energy Today Staff
Related news
List of related news articles