Shell wraps up sale of stake in deepwater gas-to-power project off Philippines
UK-headquartered energy giant Shell has completed the sale of a 100 per cent shareholding in its subsidiary, which operates a gas field in the Philippines, to Malampaya Energy XP (MEXP), a subsidiary of Prime Infrastructure Capital Inc (Prime Infra).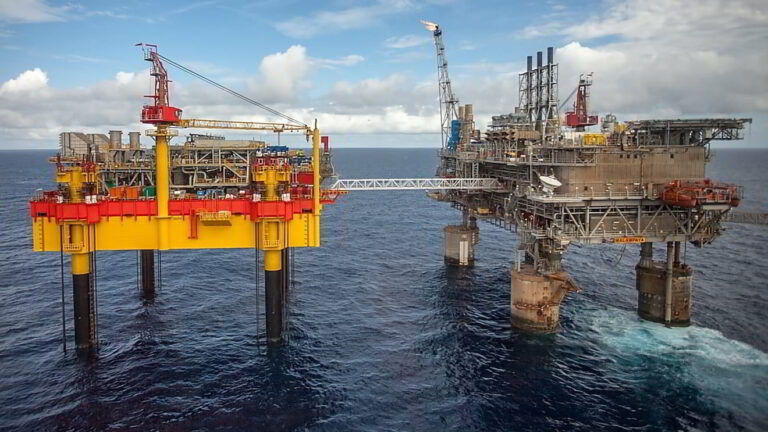 Back in May 2021, Shell inked a deal for the sale of its 100 per cent shareholding in its subsidiary, Shell Philippines Exploration (SPEX), with Udenna Corporation's subsidiary. SPEX holds a 45 per cent operating interest in Service Contract 38 (SC38), which includes the producing Malampaya gas field. Come July 2022, Prime Infra entered into a share purchase agreement, acquiring Malampaya Energy XP, the legal entity which had previously signed an agreement with Shell to acquire SPEX.
In an update on Tuesday, Shell revealed that the sale of its 100 per cent shareholding in Shell Philippines Exploration to Prima Infra's subsidiary, Malampaya Energy XP, was completed, following consent from the joint venture partners and regulatory approval. SPEX received its license to operate in the Philippines in 1990. The oil major highlights that this sale completion transfers control of SPEX from Shell to Prime Infra effective from 1 November 2022 and SPEX staff will continue their employment under the new ownership. 
Moreover, Shell underscores that SPEX, under the ownership of Prime Infra, will continue to own a 45 per cent operating interest and the operatorship of the Malampaya gas field. The other members of the Service Contract 38 consortium are UC38 LLC, a subsidiary of Udenna Corporation, and PNOC Exploration Corporation (PNOC EC), which own 45 per cent and 10 per cent participating interests, respectively.
Located off the coast of Palawan, the Malampaya deepwater gas-to-power project started operating with the first offshore platform in 2001 while commercial operations kicked off in 2002. In 2015, a second platform was added – the first to be designed and built in the country – "to help maintain vital supplies of energy for years to come."
This project extracts natural gas and condensate from the depths of the Palawan Basin while a nearby shallow-water production platform processes the gas and exports it through a 504 km (313-mile) underwater pipeline to an onshore gas plant. Afterwards, the gas is processed further and sent to three power plants in Batangas.
Commenting on this, Zoe Yujnovich, Shell's Upstream Director, remarked: "Since operations began in 2002, the Malampaya gas field has supplied an important part of the Philippines' energy demand through the dedicated work of our partners and staff, past and present. This sale supports our strategy to create a resilient and competitive upstream portfolio."
According to the oil major, this deal has no impact on its other businesses in the country and the firm will continue to pursue opportunities in the Philippines where it can "leverage its global expertise in line with its Powering Progress strategy."
When it comes to Shell's performance in the third quarter of 2022, it is worth noting that the oil major recorded higher profits on a year-on-year basis thanks to higher gas prices and increased volumes from deepwater assets.
Regarding the firm's recent exploration activities, it is worth noting that the energy giant is planning to spud the Pensacola gas prospect in mid-November 2022.