SHI to demonstrate its digital twin technology on Pan Ocean's LNG carrier
South Korean companies Samsung Heavy Industries (SHI) and Pan Ocean have teamed up to demonstrate a digital twin-based ship management platform on one of Pan Ocean's LNG carriers.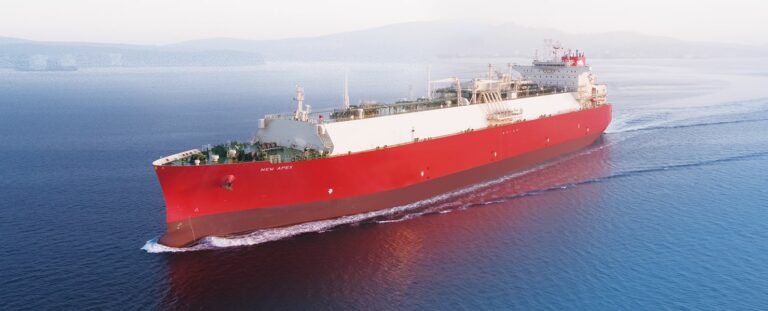 To this end, SHI and Pan Ocean signed a memorandum of understanding (MoU) for the development of comprehensive digital solutions with an emphasis on maximization of operational efficiency.
Specifically, SHI plans to integrate its digital twin-based ship management platform on Pan Ocean's 174,000 cubic meter LNG carrier, New Apex, for demonstration.
The platform analyzes navigation data in real time and enables integrated management and maintenance of all systems in a ship, thereby maximizing cost saving in ship operation, SHI explained.
Following the demonstration of the platform, both companies plan to continue their collaboration to expand application of the digital solutions for autonomous navigation.
Jung Jin-taek, President of Samsung Heavy Industries, said: "Samsung Heavy Industries is focusing on Digital Twin, a core technology in autonomous navigation, and will further enhance its skills through this collaboration to lead the global market."
Ahn Jung-ho, CEO of PAN OCEAN, stated: "The maritime transport sector is certain to undergo significant changes from a digitalization perspective, driven by the need for next-generation communication networks, environmental regulations, and energy conservation. Pan Ocean will do its utmost with navigation expertise to set the standards when it comes to the digitalization in the shipping industry through the results of this collaboration."
Earlier this year, SHI signed an agreement with Norwegian maritime technology group Kongsberg Maritime (KM) for the development of autonomous LNG carriers. The aim is to develop a 174,000 cubic meter next-generation LNG carrier that will use the latest remote autonomous navigation and low-carbon technology for safer and more energy-efficient operations.