Siem Dorado traveling to South America after North Sea job
Siem Offshore has secured a contract for its multi-purpose support vessel (MPSV) Siem Dorado offshore Guyana.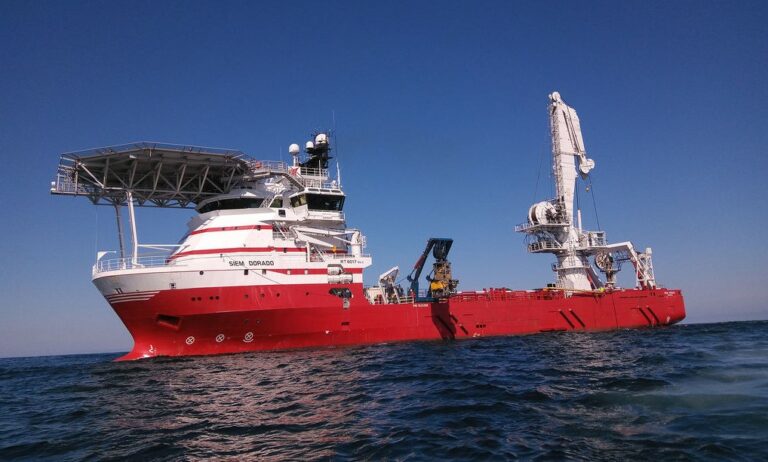 The work scope, on behalf of charterers, will consist of fibre optic cable lay, support and hook-up.
The deal includes a 55 days firm contract, plus options, in addition to mobilization and demobilization fees, the Norwegian company said.
Commencement of mobilization will take place later this summer.
"It is highly satisfactory for the company to see top tier clients coming back to further strengthen our relationship," Siem Offshore stated without revealing the name of the client.
Most recently, Siem Dorado executed a contract for Dutch subsea services provider DCN Diving in the North Sea.
The 93.6-meter long diesel electric-powered vessel features a 100-ton heave compensated offshore crane, specially designed for remotely operated vehicle (ROV) and light construction duties.