Siem Offshore sheds two anchor handlers
Offshore vessel owner Siem Offshore has sold two of its anchor handling tug and supply (AHTS) vessels to an undisclosed buyer.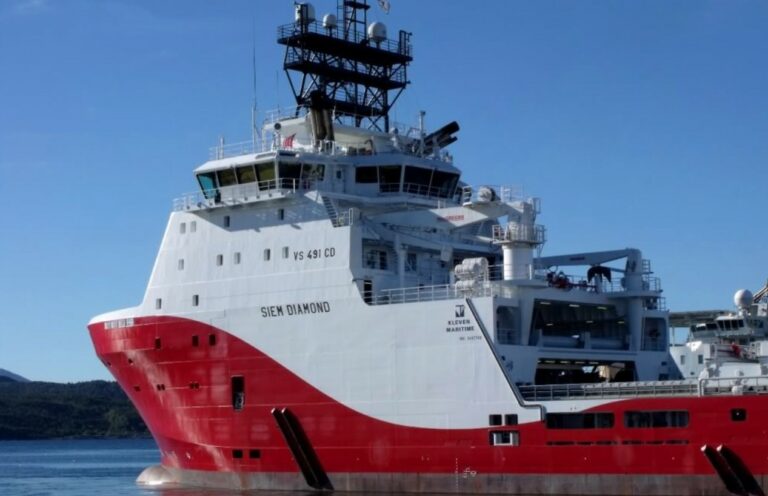 Siem Offshore said last Friday that the vessels would be sold to an independent third party for further trading outside the offshore shipping industry.
Siem Offshore added that one of the two vessels in question, the Siem Garnet, was delivered to the buyer on 18 July while the Siem Diamond is scheduled for delivery during this week.
The company further stated that its objective was to reduce debt and adding that the sale of the AHTS duo was done 'on market terms and at book values'. It did not disclose any further financial details regarding the sale.
"Surplus cash after debt repayment on the two vessels sold will be used for additional debt repayment on the eight remaining AHTS vessels in accordance with the restructuring plan agreed with our secured lenders last month. The debt in SAP will be reduced to $104.6 million", the offshore vessel owner said.
As for the two vessels, the Siem Garnet and the Siem Diamond are both VS 491 CD design AHTS vessels, abuilt-in 2010. They are designed for towing and anchor handling, deep water inspection as well as construction work.
Siem Offshore was in the headlines one more time last week. As Offshore Energy reported last Thursday, the company was awarded a three-month firm contract for an AHTS vessel with PSE Kinsale Energy.
At the time, the offshore vessel owner said that the Siem Pearl vessel would be supporting a semi-submersible rig during a P&A campaign that it was expected to mobilise during July.
Worth noting, PSE Kinsale Energy is conducting a decommissioning campaign at its operated Kinsale gas fields located offshore Ireland in the Celtic Sea.
Stena Spey, a Stena Drilling-owned semi-submersible rig, arrived on the field in April 2021. The subsea wells abandonment campaign was scheduled to start between 22 – 24 March 2021 and it is expected to continue until November 2021.