Siemens Gamesa produces 500th offshore wind turbine nacelle in Cuxhaven
Siemens Gamesa has produced the 500th nacelle for an offshore wind turbine at its manufacturing plant in Cuxhaven, Germany. The milestone was reached with a nacelle for the Hornsea Two offshore wind farm in the UK.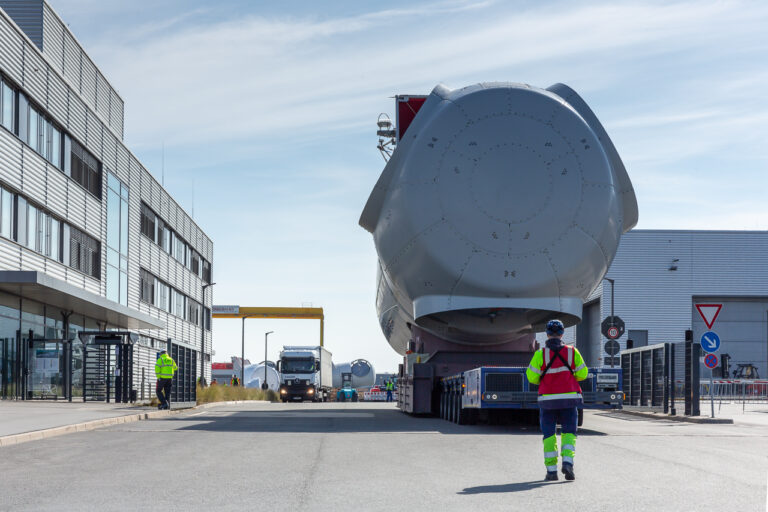 The offshore nacelle manufacturing plant in Cuxhaven was opened in 2017 and regular operation started with the first months of the following year, when the global deliveries for offshore wind began.
Siemens Gamesa said that – together with the production facility for rotor blades in Hull, England, and the installation port in Esbjerg, Denmark –Cuxhaven is part of its globally unique offshore production network.
In Cuxhaven, the components for the company's 8 MW wind turbines are manufactured by almost 600 employees. The plant capacity is around 250 nacelles per year.
"Even in the difficult times during the COVID-19 pandemic, production continued without incident. We implemented hygiene and safety protocols very early on to great effect," said Anton Bak, Siemens Gamesa Cuxhaven Plant Manager.
With a total investment of around EUR 200 million, construction work on the Cuxhaven nacelle factory began in June 2016. The factory is built in close proximity to the edge of the Cuxhaven port, allowing the direct transport of large and heavy wind turbine components by ship from the plant to offshore wind farms.
Accommodated at an area of around 55,000 square metres and with a production hall reaching up to 32 metres in height, the plant has sufficient space to assemble the hub, generator, and back-end components weighing several hundred tonnes into complete offshore wind turbine nacelles, according to Siemens Gamesa.
The company recently acquired additional building plots from the city of Cuxhaven in order to further strengthen the site in the coming years.