Singapore invests in low-carbon energy research to boost hydrogen growth
Singapore has revealed its plans to invest SGD 129 million (nearly $94 million) in low-carbon energy research (LCER) in 2022 to help import, handle and utilise hydrogen safely and at scale.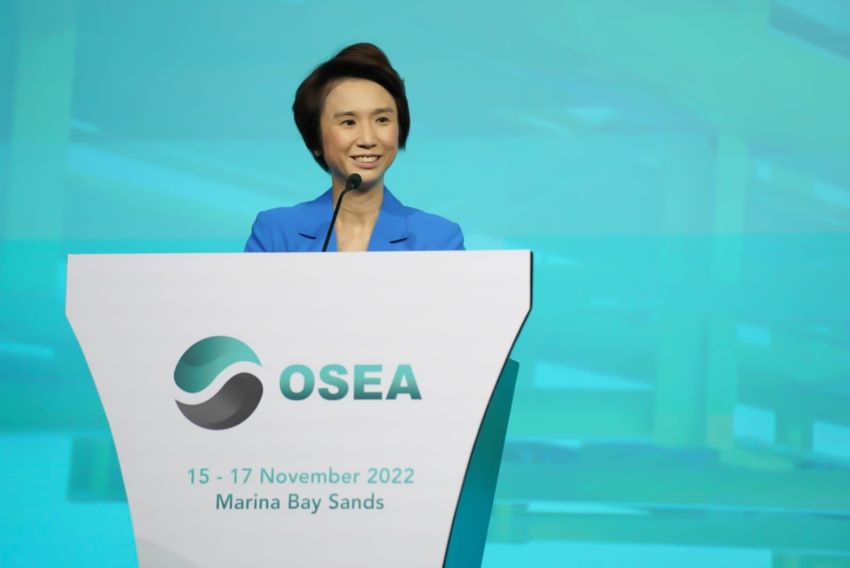 The announcement was made by Low Yen Ling, Minister of State, Ministry of Culture, Community and Youth & Ministry of Trade and Industry at the opening of OSEA (Offshore Southeast Asia) 2022.
The investment adds to SGD 55 million (around $40 million) already awarded to LCER projects.
Global investment in the hydrogen sector is set to grow rapidly, and continued innovation is expected to help Singapore's energy sector maintain competitiveness.
It is estimated that over 1,000 companies work in marine and offshore engineering (M&OE) in Singapore, employing more than 75,000 workers, and generating SGD 11.9 billion ($8.64 billion) in total output.
This summer, Singapore's Keppel reached a final investment decision (FID) to develop a hydrogen-ready power plant and awarded an engineering, procurement and construction (EPC) contract to Mitsubishi Power Asia Pacific and Jurong Engineering.
Last month, the country's energy solutions provider Sembcorp Industries formed strategic partnerships with the Japanese government and various corporations to progress hydrogen and other decarbonisation initiatives.
The hydrogen supply chain will be a prominent focus across all partnerships, Sembcorp said at the time.