Singapore: Partners plan to use recycled plastics in floating solar projects
Singapore's clean energy solutions provider EDPR Sunseap has formed a partnership with compatriot sustainable materials engineer PlasticBean to explore opportunities for the usage of recycled plastics as the main ingredient for floating solar projects.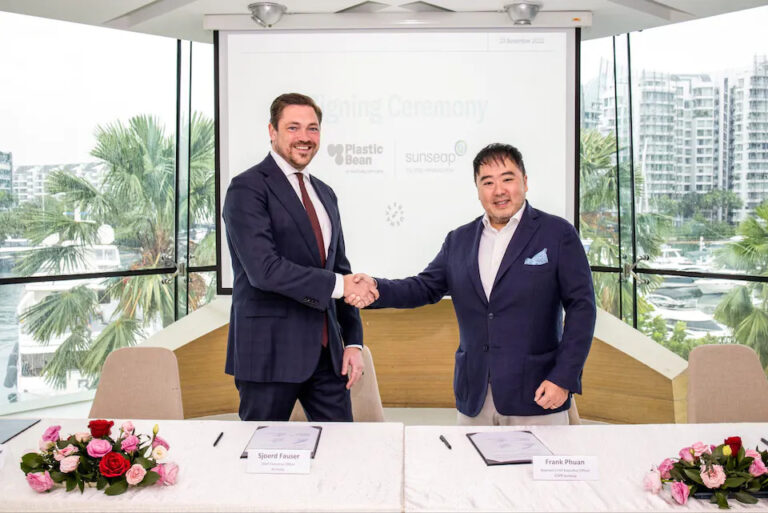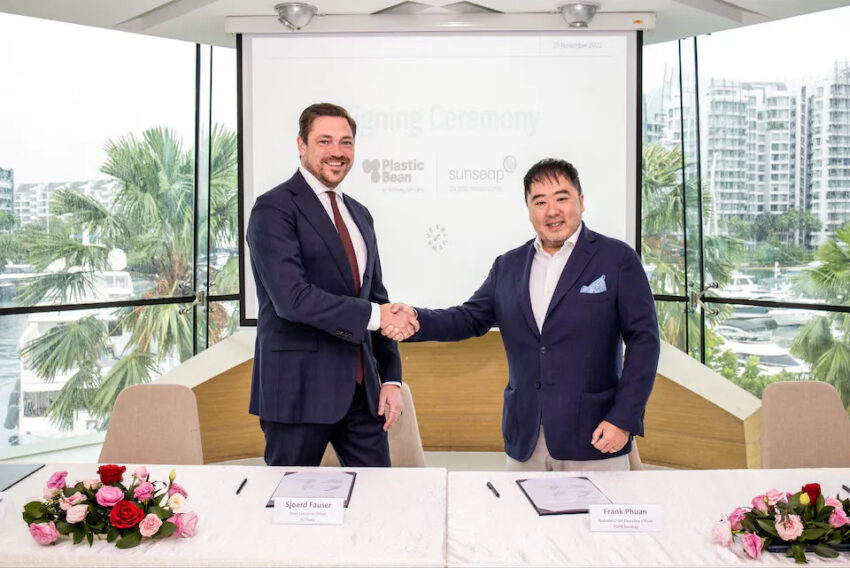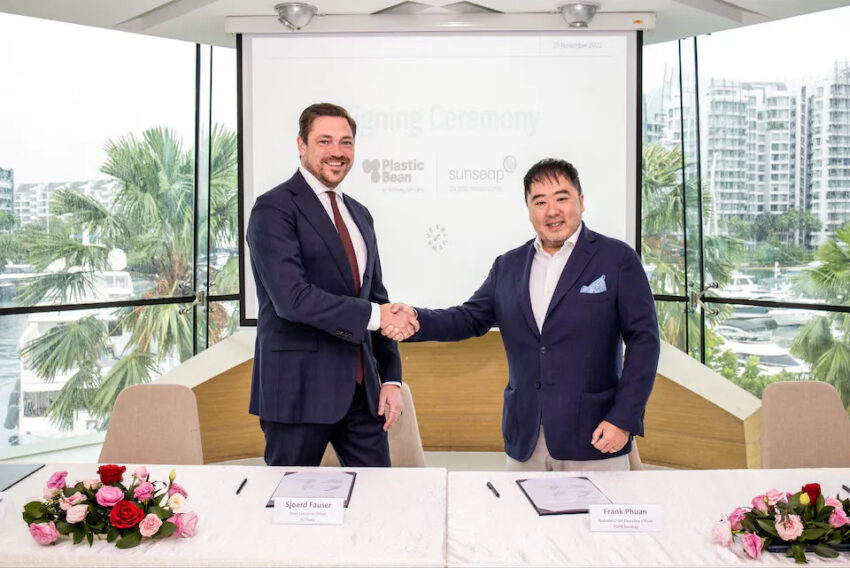 Through the partnership, the companies will together work on a plan to use pontoons made from our PlasticBean's BLUEWAVE material.
BLUEWAVE is thermoplastic that uses plastic waste collected at riverbanks and coastal areas in polluted regions around the globe.
Until today, floating solar has been constructed using 100% virgin plastic pontoons, derived from oil, making them a drain on the planet even as they create renewable energy. The thermoplastic BLUEWAVE removes the need for virgin plastic, the companies explain.
EDPR Sunseap and PlasticBean intend to use this material to support floating solar farm constructions in Indonesia, Singapore, and South Korea. 
"Using virgin plastic in the skeleton frame construction of renewable energy farms defeats the purpose – taking precious fossil fuels from the planet while aiming to reduce its dependency on oil", said Sjoerd Fauser, CEO of Archwey, a holding group of PlasticBean.
"By using BLUEWAVE, a recycled and recyclable material, in the construction of floating solar farms we can dramatically reduce the use of virgin plastic and help make this industry genuinely sustainable."
---
Follow Offshore Energy – Marine Energy
---