EDP Renewables wraps acquisition of major Asian floating solar player
EDP Renewables (EDPR) has met all regulatory conditions to acquire a 91% stake in Sunseap, the largest distributed solar power operator and the fourth largest solar power operator in Southeast Asia.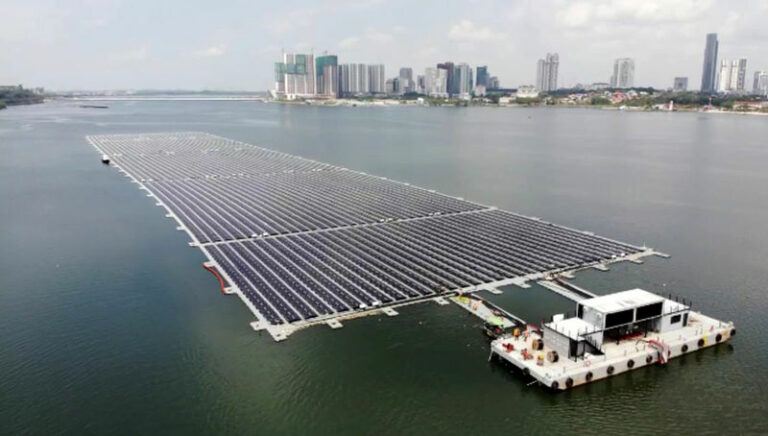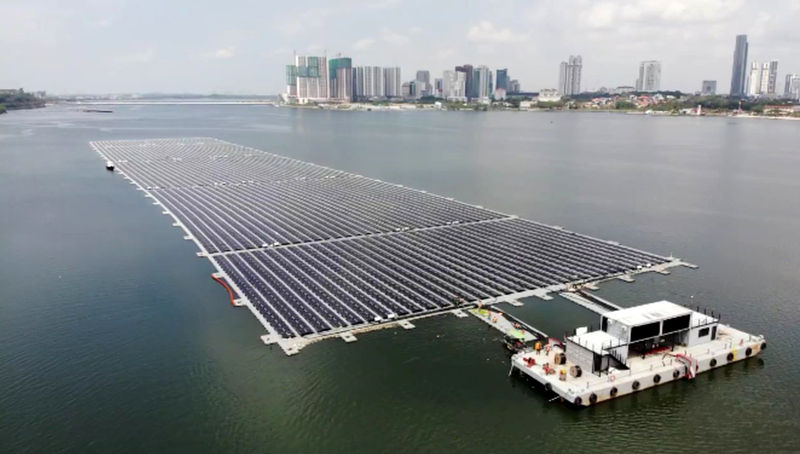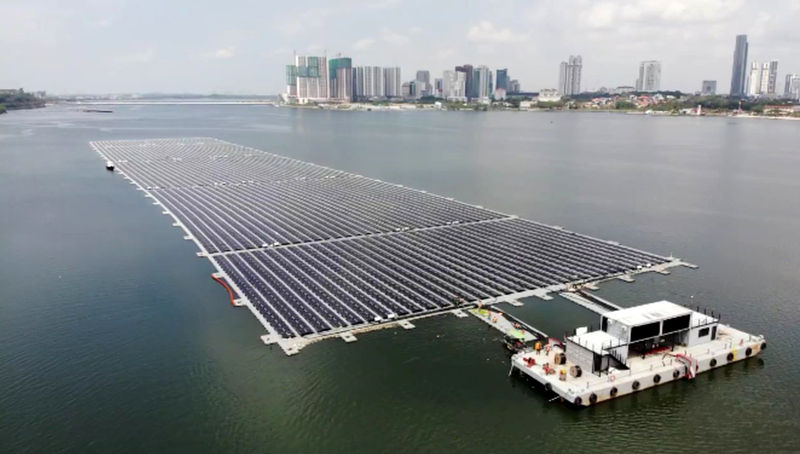 Having cleared all regulatory conditions to the agreement reached in November 2021, EDPR's acquisition of Sunseap will ensure the company has a truly global reach and capabilities to address its increasing global client base, EDPR said.
Following the closing of its $743 million deal with Sunseap today, EDPR has stated it plans to deploy up to $7.4 billion by 2030 to establish a leading clean energy hub based in Singapore for the APAC region.
These investments are in line with the company's strategy for the Asia Pacific region in general, it being the world's fastest growing renewables market accounting for 55% of global capacity additions this decade, with solar representing 65% of the growth.
The acquisition will balance the synergetic potential driven from EDPR's scale and utility scale expertise, together with Sunseap's regional knowledge and strong DG track-record. Fully in line with this logic, Sunseap's founders will be part of region's top management team that will lead the business, EDPR said.
EDPR and Sunseap will embark on renewable energy projects across the Asia Pacific region, specifically solar and wind projects.
There will also be opportunities for co-operation in energy storage and green hydrogen, among others, according to EDPR.
The company said it now has access to markets with growth in renewables of over 120 GW/year, representing approximately 75% of the expected global growth (2020-2030).
The closing of this transaction will allow EDPR to establish a headquarters for the Asia-Pacific region through Sunseap, with a sizeable portfolio including of close to 10 GW of renewable projects at different stages of development and an experienced team of more than 600 employees spread across nine markets.
Miguel Stilwell d'Andrade, CEO of EDP and EDPR, said: "Sunseap, together with EDPR's complementary expertise, is now better equipped to drive the energy transition and mitigate climate change for the entire APAC region, fostering sustainability as a key engine for growth and green jobs and contributing to Singapore's ecosystem of clean energy".
Frank Phuan, co-founder of Sunseap, added: "This is a significant milestone for Sunseap and for everyone who has helped us build a billion-dollar company with the singular mission of decarbonizing and bringing affordable clean energy to everyone.
"With EDPR's financial muscle and expertise in renewables, Sunseap will be able to accelerate growth plans and revolutionize the energy landscape in the region, as well as nurture the next generation of talents in the industry."
Demand for renewable energy in Asia Pacific continues to surge, due mainly to a significant increase in new projects in China, India, and Australia. The region's renewable investments could double to $1.3 trillion by 2030, according to global energy research and consultancy group Wood Mackenzie.