SME, Green Marine in Mooring and Anchoring Pact
Green Marine and Sustainable Marine Energy (SME) have joined forces to provide anchoring and mooring solutions for energetic marine environments suitable for a range of applications including offshore floating wind, aquaculture, wave and tidal energy.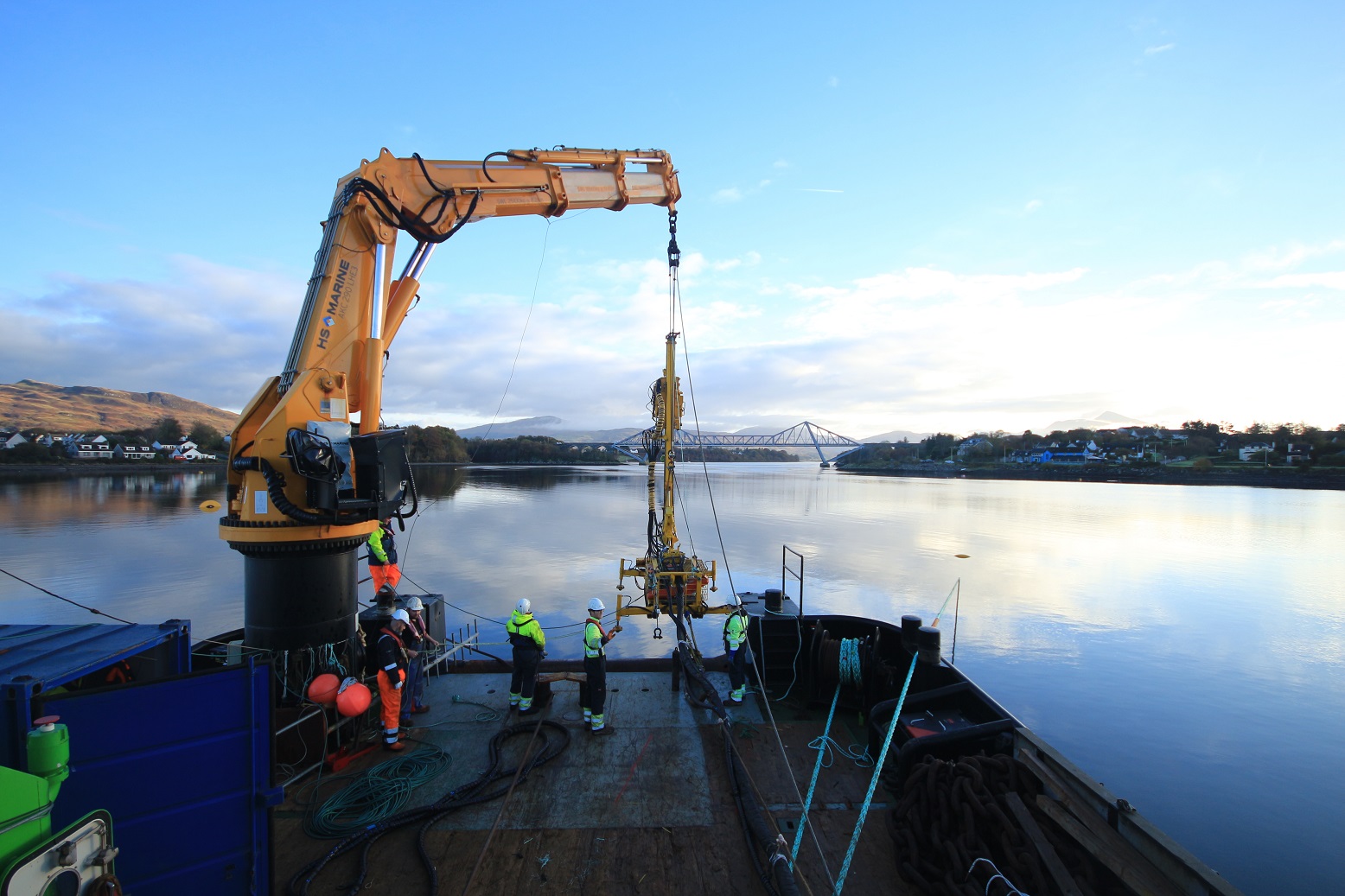 Green Marine's experience in operating subsea drilling rigs offshore, installing and maintaining mooring and anchoring systems combined with SME's experience in developing and testing anchor solutions and remotely operated installation equipment should provide a one stop shop for customers who need to securely anchor assets in challenging marine environments.
SME developed the world's first Anchoring ROV, a remotely operated subsea anchor installation rig, back in 2013 and have since used it to install both screw and rock anchors in tidal energy and aquaculture projects in UK.
During the past 6 years SME has been developing, testing and deploying a range of direct embedment anchoring products that are suitable for use in a range of conditions, including scoured rock, where the use of conventional anchors is challenging. SME has also enjoyed great success installing conventional anchor solutions in innovative ways in order to reduce installation costs.
The development of SME's range of anchoring solutions is a result of its extensive R&D programme including the development of industry-leading geotechnical modelling tools in conjunction with world leading experts at the University of Dundee. This fundamental research has been backed up by laboratory scale anchor testing, component testing, and full-scale trial installations to stress both anchors and installation equipment to the limits to ensure customers can have full confidence in the end product. This robust scientific approach, coupled with years of practical experience, installing over one hundred anchors in test sites and the sea is unmatched in the marine industry.
SME has also been awarded a £90,000 Scottish Enterprise Innovation grant, provided through European Structural and Investment Funds, to further develop its next generation of rock anchoring solutions. SME are continuing to expand their range of anchors to ensure that a wider range of geotechnical conditions can be accommodated to help drive down mooring costs across the blue economy sectors whether that be offshore floating wind, aquaculture, wave and tidal energy, ocean thermal energy, moorings, pontoons and civil engineering.
Jason Schofield, managing director of Green Marine, said: "This collaboration with SME, who have been a long-standing customer of Green Marine, provides the maritime sector a world class service that is second to none. This is an important step in our business growth strategy allowing us to offer additional marine operation services to the sector."
Jason Hayman, the managing director of Sustainable Marine Energy, stated: "This partnership is taking the next step in the anchoring journey SME has been on for the past few years. Having worked with Green MarThis ine on operations in Orkney and the West Coast, we have been very impressed by the Green Marine team's capabilities, so they were the obvious choice when we were looking for a delivery partner to offer our customers complete installed anchoring and mooring solutions.''