South Korea Hosts OTEC Symposium
The 7th International OTEC Symposium recently took place in Busan, South Korea.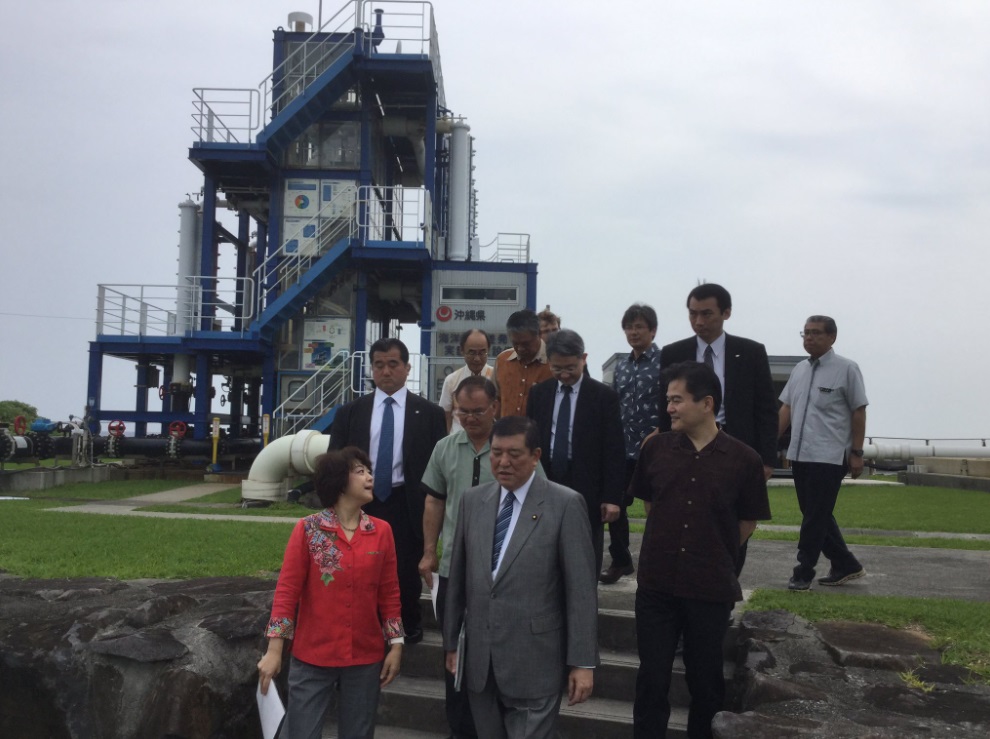 Participants from at least 10 countries gathered to share the latest in technology, research, and projects.
The two-day event included keynotes from Luis Vega, Yasuyuki Ikegami, and Michael Petterson, more than 20 presentations, and a poster session with 28 presentations displayed.
The event was closed by a meeting of the International Energy Agency's Ocean Energy Systems (IEA-OES) task group on OTEC.
The Korean Research Institute of Ships and Ocean Engineering and the Korean Society of Power System Engineering (KRISO and KSPSE) hosted the symposium while also preparing for at-sea tests.
The highlight of this year was a tour of the Korean OTEC team's 1MW gross scale OTEC equipment led by KRISO, which had been installed on a barge ready for testing in Korean Waters.
Other presentations at the Symposium highlighted advancements in projects around the world. There were also first-time participants fostering new ideas and challenges.
The OTEC community awarded the 2019 Uehara Prize to Purnima Jalihal of India's National Institute of Ocean Technology (NIOT).
The Institute of Marine Sciences and Limnology at the National Autonomous University of Mexico (UNAM) and their Ocean Energy Research partners were selected as the 2020 host of the 8th International OTEC Symposium, in Cancun, Mexico.