Sovcomflot, Novatek, FESCR to develop ship repair cluster in Far East
On 1 September 2021, PAO Sovcomflot, Smart LNG — a joint venture between PAO Sovcomflot and PAO Novatek — and Far Eastern Shipbuilding and Ship Repair Center (FESRC) entered into a trilateral agreement to cooperate on the development of a ship repair cluster in Russia's Far East.
The signing ceremony took place on the eve of the VI Eastern Economic Forum as part of a trilateral workshop at the Zvezda Shipbuilding Complex (Primorsky Region).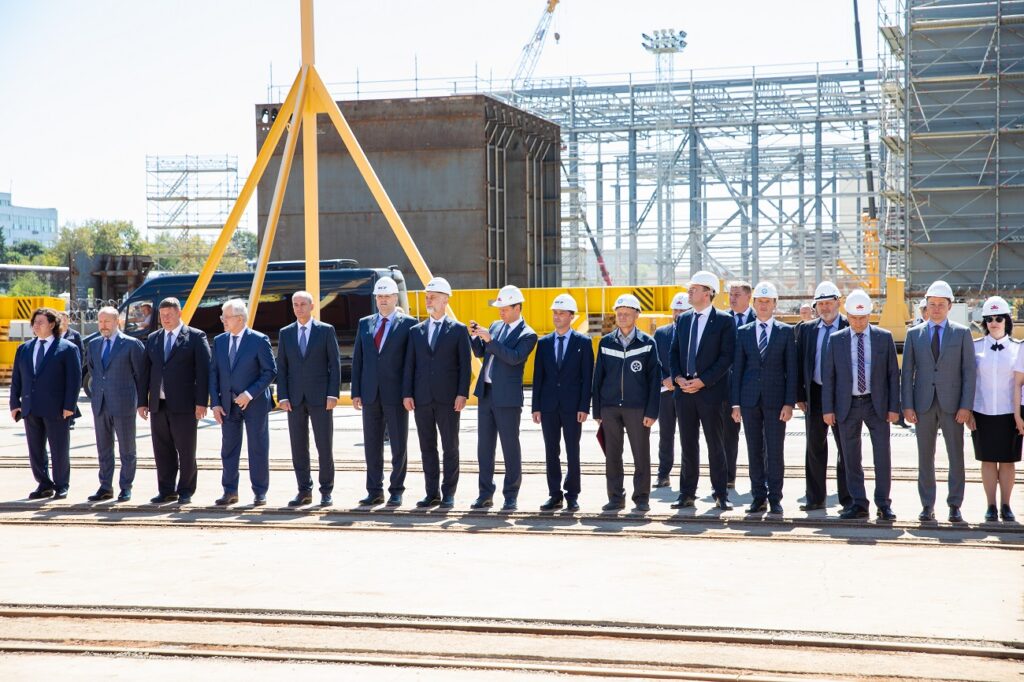 The same day at Zvezda, a keel-laying ceremony was held for a new 51,000 dwt MR product carrier ordered by SCF to transport gas condensate in the Baltic under a 20-year time charter to Novatek.
The vessel is designed to use LNG as its primary fuel, which will enable a reduction in vessel emissions. In total, three such tankers have been ordered by SCF from Zvezda, scheduled for delivery in 2022–2023.