Sovcomflot, Novatek Forge Ties on LNG Shipping
Russian shipping major Sovcomflot has inked a strategic cooperation agreement with compatriot natural gas producer Novatek for the transport of liquefied natural gas (LNG) and gas condensate produced at Yamal LNG and Arctic LNG 2.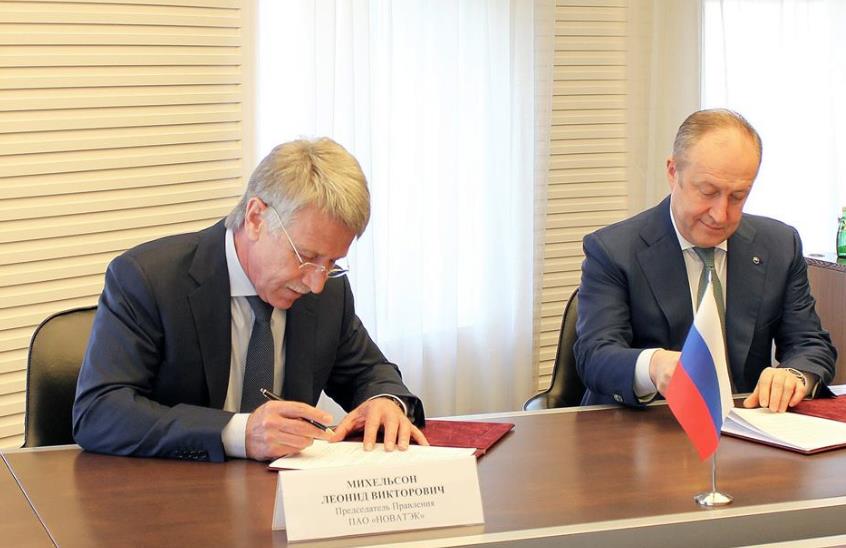 The agreement is a continuation of the strategic partnership of the two Russian companies on developing an effective logistics model for the transportation of hydrocarbons in the Arctic zone of the Russian Federation, and optimizing the Arctic fleet both in terms of quantity and technical parameters.
The deal will also cover Novatek's other Arctic projects, the two companies said in a joint release.
The duo has pioneered shipping through the Northern Sea Route and in July 2017 Sovcomflot's Christophe de Margerie, the world's first ice-breaking LNG tanker, became the first tanker to traverse the route unescorted.
Christophe de Margerie is the first in a series of 15 carriers being constructed for the Yamal LNG project by Korean shipbuilder Daewoo Shipbuilding and Marine Engineering (DSME) under a USD 320 million shipbuilding deal signed in 2014.
"Our unique partnership with Sovcomflot will optimize our LNG transport model through the Arctic zone by efficiently and effectively using ice-class tankers," Novatek's Chairman of Management Board, Leonid Mikhelson, said.
"To implement our long-term development strategy to produce more than 55 million tons of LNG by 2030, we need to establish an efficient Northern Sea Route shipping model. Combining our efforts with Sovcomflot, one of the global leaders in navigation in harsh ice conditions, will allow us to achieve maximum efficiency in managing our transportation costs."