Spirit Energy may face penalty over discharges from North Sea platform
Dutch regulator committed to the safety of people and the protection of the environment in energy production has ordered Spirit Energy to meet discharge standards on its North Sea platform or face a penalty.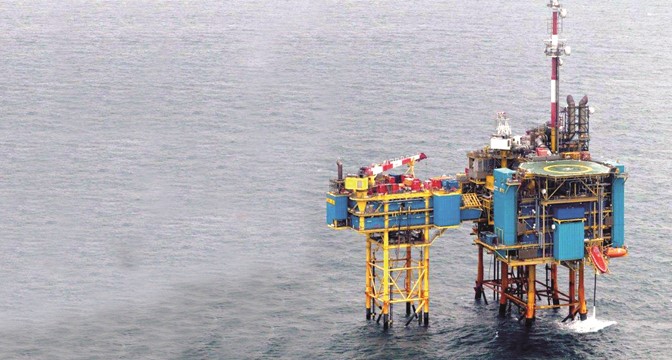 In a report earlier this week, the Dutch State Supervision of Mines (SSM) said that Spirit Energy was no longer allowed to discharge production water with too high an oil content from its platform in the North Sea.
The SSM has imposed a penalty on Spirit Energy for every time the oil content exceeds the standards. The total penalty can amount to a maximum of €700,000 ($851,600).
The water that comes from the deep underground during the production of oil and gas may be discharged into the sea after purification.
However, there are legal limits to the oil content that may end up in the sea. This limit is 30 mg/litre on average per month and 100 mg/litre per sample, the regulator pointed out.
Oil content exceeds legal standards
According to the regulator, Spirit Energy has exceeded the legal discharge standards since November 2019 on platform J6-A in the North Sea.
In the period up to and including October 2020, the company discharged production water with an oil content that was on average 2.5 times above the standard.
The company indicated in March 2020 that it would replace the treatment plant on the platform. However, Spirit Energy had to postpone this replacement due to the outbreak of the coronavirus.
In August, SSM announced that it would impose a cease and desist order as the company continued to exceed discharge standards.
Spirit Energy then shut down the platform from September 5 to October 11 to clean and improve the treatment plant.
However, from the next samples taken after the start of production, it turned out that the discharge standards were still not being met. That is why SSM is now imposing an order subject to penalty, the regulator explained.
Spirit Energy's J6-A platform
The J6-A is a manned installation on the Dutch continental shelf for the production and treatment of gas and natural gas condensate. J6-A is the main platform in the Markham field, which spans both the Dutch and British continental shelves.
The Greater Markham Area (GMA) comprises the Markham, Chiswick, Grove, and Kew fields. Spirit Energy also has non-operated interests in the Windermere and J3C fields, while the Markham J6A platform serves as the manned processing hub for the GMA.
The Netherlands and the United Kingdom have concluded an agreement for the extraction from the Markham field.
As such, gas and natural gas condensate originating from installations located on both the Dutch and the British part of the continental shelf are treated on J6-A.
The treated gas and natural gas condensate are transported by pipeline to the mainland in the Netherlands.
Related news
List of related news articles