Spotted: Windstar Cruises' Star Breeze Cut in Half for Stretch Treatment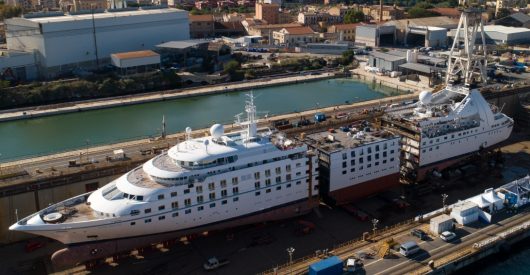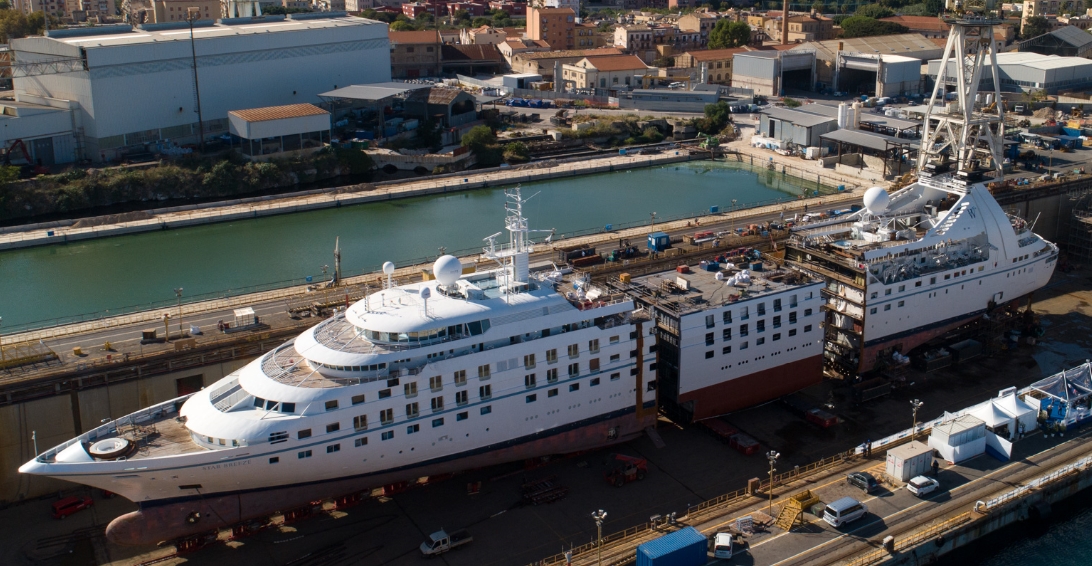 Italian shipbuilder Fincantieri has cut Windstar Cruises' Star Breeze in half as part of a process that will see the cruise ship lengthened by a total of 25.6 meters.
Fincantieri is expected to complete work on the transformation by early 2020, with Star Breeze scheduled to sail from Barcelona to Lisbon on February 20, 2020, and celebrate re-inaugural activities in North America at the Port of Miami on March 19, 2020.
In addition to being "stretched," as it is referred to in the cruise industry, Star Breeze (and sister ships Star Legend and Star Pride) will also receive new engines to ensure a cleaner, more environmentally-friendly operation.
"The USD 250 Million Star Plus Initiative is the most complex and comprehensive small ship lengthening, engine replacement, and renovation project undertaken in cruising, and we are very proud to be working with Fincantieri, the leader in major cruise ship renovations," John Delaney, Windstar Cruises President, commented.
This is the first of three new mid-ship sections to be constructed and inserted as part of Windstar's Star Plus Initiative, which is committed to the expansion and transformation of the cruise line's three Star-class vessels.
The mid-section will also welcome most of the 50 new suites. This means that Star Breeze will now be able to accommodate 312 passengers, having previously been capable of accommodating 212 guests.
All three Star-class ships are expected to be lengthened at Fincantieri's Shipyard in Palermo, Sicily, by late 2020.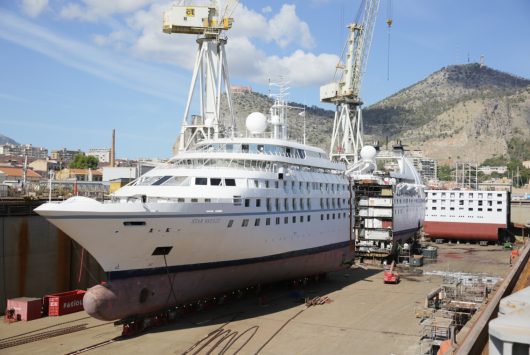 Image Courtesy: Fincantieri