SR2000 clocks up 365 days off Orkney
Scotrenewables Tidal Power's SR2000 tidal turbine hit a new milestone on May 7, when it reached 365 days (combined) of being deployed at the European Marine Energy Centre (EMEC) demonstration site in Orkney.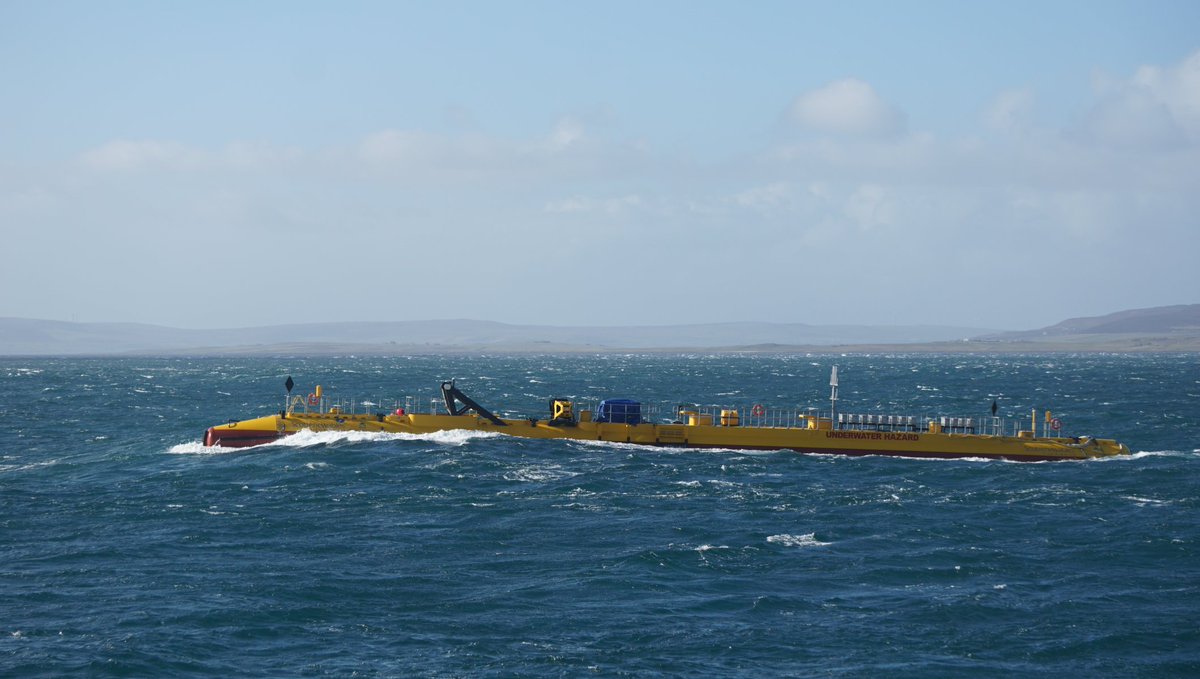 The SR2000 was first deployed at EMEC's grid-connected Fall of Warness tidal test site off Orkney in October 2016.
The turbine had been undergoing a phased testing program prior to achieving full, 2MW rated export capacity on April 12, 2017. In fall 2017, the device reached its peak generation of 2.2MW, which is the highest output ever by a tidal turbine, according to the developer.
In April 2018, the device exceeded 2GWh of cumulative electricity generation, marking the most power ever produced by a single tidal turbine at the test center.
The deployment at EMEC's site has been feeding into design optimizations being made under the company's commercialization project, FloTEC, which will result in a lower cost SR2000 model, expected to be rolled out as a commercial offering in 2018.