SSY launches new EU ETS compliance solution
Simpson Spence Young (SSY), the world's largest independent shipbroker, has launched a new, all-encompassing facilitation service that will ensure ahead of the maritime sector's entrance into the EU ETS.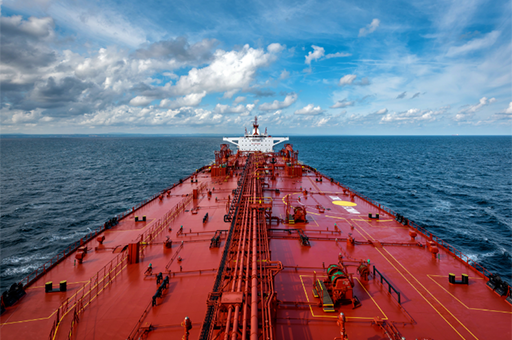 In 2022, the EU ratified its decision to include the shipping sector into the EU ETS under the "Fit for 55" package. The scheme will target 100% of emissions from voyages between EU and EEA ports and 50% of voyage emissions on international routes to or from EU/EEA ports. From 2024 onwards, there will be a phased-in compliance requirement for operators to purchase an increasing percentage of EU Allowances (EUAs) to cover verified emissions (40% in 2024, 70% in 2025 and 100% in 2026).
As a consequence of the legislation, those affected will now have to understand the complexities of the regulatory requirements, the EU carbon market and contractual processes in order to be fully compliant which many in the industry see as the real challenge for the shipping sector.
The new SSY EU ETS service which is offered via a strategic partnership with carbon market specialists, CF Partners, will enable procurement and warehousing of EUAs, thereby alleviating the operational and regulatory challenges that operators would otherwise face as a consequence of the new legislation.
"With Shipping's inclusion into EU ETS fast approaching we realise the operational challenges many of our customers face. By forming this strategic partnership with CF Partners, we are able to offer a full EU ETS service, including procurement and warehousing of EU Allowances, enabling our customers a smooth and simple route to market from the point of exposure to being fully compliant," James Ash, SSY Carbon specialist commented.
"The maritime sector is entering the EU ETS at a time of record EU Allowance prices and significant market volatility so companies who act early will be best placed to develop an effective compliance strategy. We are delighted to be working with SSY on this partnership to give their clients access to our full suite of carbon risk management and trading solutions," Tim Atkinson, Head of Carbon Sales at CF Partners, said.
"I'm delighted that SSY is able to offer this new solution for our customers. It's no secret that the road to decarbonization brings with it a number of key challenges with regulatory compliance being a significant challenge for many in the industry. Through our EU ETS compliance service, we are offering a real and practical solution for the shipping community as they continue to transition to a greener, cleaner future," Stanko Jekov, SSY Managing Partner commented.