Stellar Daisy Voyage Data Recorder Retrieved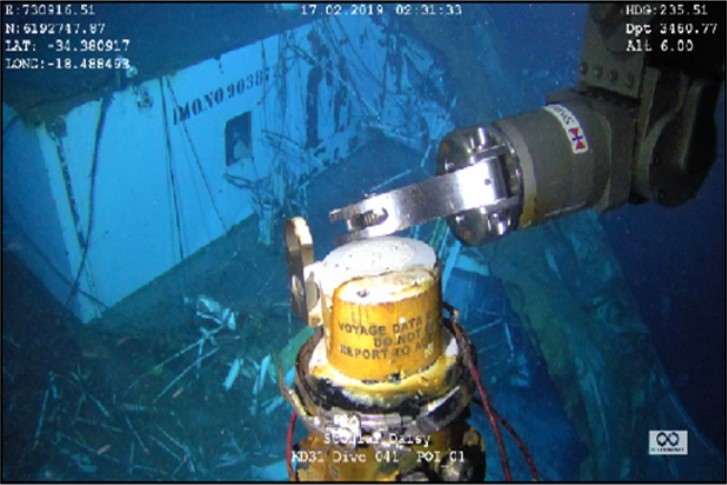 The voyage data recorder (VDR) of the sunken Stellar Daisy has been located and retrieved, according to Korea's Ministry of Oceans and Fisheries.
Survey and ocean exploration company Ocean Infinity, utilizing the vessel Seabed Constructor and four Autonomous Underwater Vehicles (AUVs), made the discovery three days after it started the search mission for the sunken ore carrier.
Teams aboard the Seabed Constructor managed to retrieve the VDR and the bridge of the ill-fated Stellar Daisy, which sank in the South Atlantic two years ago, on Sunday morning (local time).
Ocean Infinity, that launched the search efforts with the deployment of Seabed Constructor from Cape Town on February 8, located Stellar Daisy's wreck some 1,800 nautical miles due west of Cape Town at a depth of 3,461 meter in the South Atlantic Ocean.
Twenty-two of the 24 crew onboard the 1993-built, converted ore carrier went missing on March 31, 2017 when ship sank while transporting iron ore from Brazil to China.
World Maritime News Staff; Image Courtesy: Korea's Ministry of Maritime Affairs and Fisheries