Stena Estrid Wraps Up Sea Trials in China's Yellow Sea
Swedish ferry company Stena Line has revealed that Stena Estrid, the first of five vessels being built for a Chinese ferry company, completed its sea trials in China's Yellow Sea.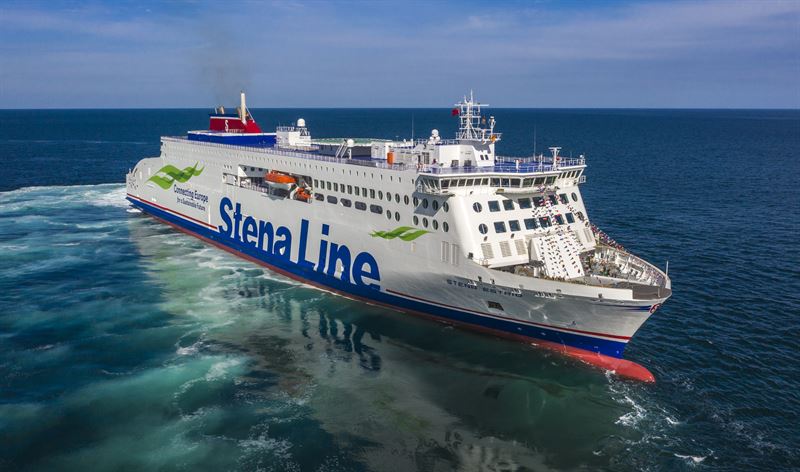 Following three days of extensive testing, the new vessel "performed excellently across a wide range of stringent test criteria" and is now on schedule to start operating on the Dublin to Holyhead route in early 2020, Stena Line said.
The 215-meter-long unit is the first of five new Stena Line next generation RoPax vessels that are being constructed at the AVIC Weihai Shipyard in China, three of which will be introduced on the company's Irish Sea routes from Dublin to Holyhead and Belfast to Liverpool. Sister ship Stena Edda is due to commence operations from Belfast to Liverpool in spring 2020, with the third vessel Stena Embla expected to be introduced on the same route in early 2021. The units will each provide freight capacity of 3,100 lane meters and the space to carry 120 cars and 1,000 passengers and crew.
"We systematically go through all aspects of the new ship and I am pleased to say that Stena Estrid has successfully completed every trial. We now look forward to the full handover of the vessel by the shipyard and to starting its journey to the Irish Sea," said Paul Grant, Chief Commercial Officer, Irish Sea and North Sea at Stena Line.
Next up for Stena Estrid is an official handover ceremony at the shipyard before it sets sail on the long journey from China to Holyhead to start operating on the Dublin to Holyhead route in early 2020.