STX France Changes Name to Chantiers de l'Atlantique
STX France, the French shipyard based in Saint-Nazaire, has changed its name back to Chantiers de l'Atlantique.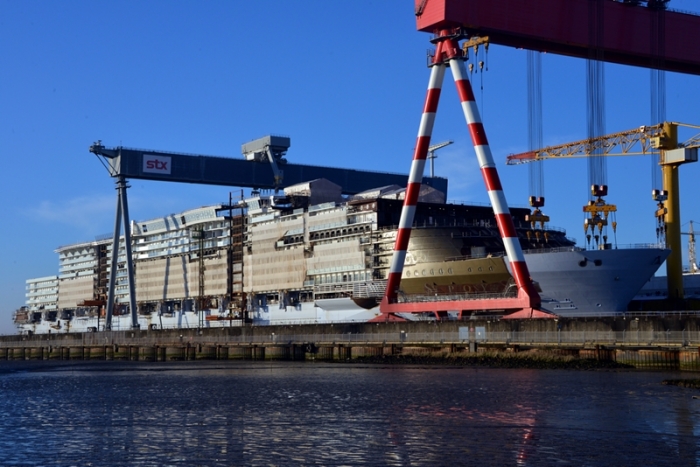 The rebranding was announced in June by the French Minister of Economy Brune le Maire and confirmed yesterday at the company's general meeting.
The company is undergoing an acquisition process by its Italian counterpart Fincantieri.
The Italian shipbuilder inked the acquisition deal with the French state in February this year.
Once all regulatory approvals are cleared, Fincantieri will assume 50 pct ownership of Chantiers de l'Atlantique, with an additional 1 pct to be borrowed from from the French state, represented by the Agence des Participations de l'Etat (APE). The French state will assume 33.34 pct, Naval Group 10 pct, company employees up to 2.40 pct and local companies up to 3.26 pct.
The acquisition is subject to the closing of the transaction between the French state and STX Europe and to customary conditions for this kind of transactions.