Subsea Energy Solutions busy with Minesto's Holyhead project
Subsea Energy Solutions has delivered a part of the subsea equipment package for Minesto's Deep Green tidal energy project at the Holyhead Deep, and is currently working on the production of the rest of the order.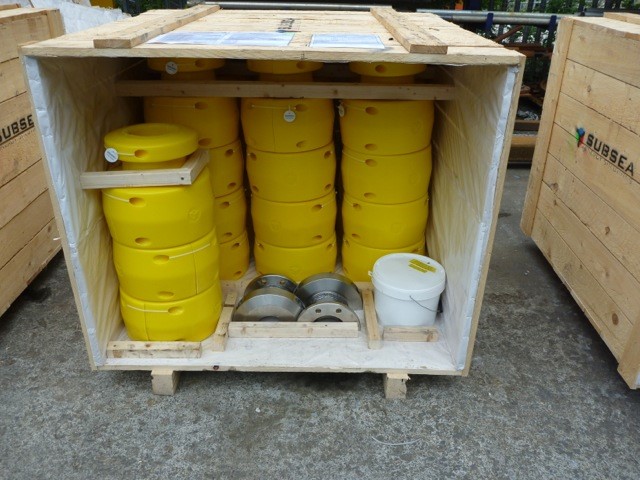 The UK-based engineering company has been contracted to supply the package for the 500kW project, which comprises equipment required to support the subsea cable arrangement, from seabed Cable Support Structures to the topside Micro Grid System Buoy.
Philip A.R Stanyon, Technical Sales Director at Subsea Energy Solutions, said: "The entire engineering and production team are incredibly proud to be a key supplier to Minesto AB and the amazing, astonishing and awe-inspiring DeepGreen DG 500 Project. The project has, and is incredibly challenging, however Subsea Energy Solutions have risen and continue to rise to every commercial and technical challenge. In the very briefest of summaries, diverting the world's energy balance to unlimited and sustainable renewable energy, certainly isn't easy!"
The equipment the company is supplying includes: lower & upper tether fairings, buoyancy vertebrae bend restrictors, cable support structures, touch down swivel clamps, cable gripper clamps, distributed buoyancy units, vertebrae bend restrictors, and topside hang-off clamps.
Offshore installation of the 500kW Deep Green device and the surrounding test setup infrastructure is expected to commence this month.
The gravity base structure (GBS) which will be used for Minesto's tidal energy installation was transported to Holyhead in March. Once the structure is at the bottom of the sea in Holyhead Deep, a Minesto device will be secured to a mooring structure on the foundation.